Around 1.2 billion pathology tests are carried out in England each year. These tests involve taking and analysing samples of body fluids or tissues and are crucial to the early diagnosis of many conditions. Their role in early detection is an essential part of NHS care, generating significant cost-savings, improving the chances of successful treatment and most importantly, saving lives.
But with 95% of clinical pathways now relying on access to pathology services, what is being done to ensure they are accurate, fast and effective? And what steps are being taken to incorporate new diagnostic innovations within these services?
Our latest impact report: NICE impact diagnostic pathology, explores the progress being made in diagnostic pathology, as well as identifying where improvements still need to be made.
Over the past 10 years, NICE has produced a suite of diagnostics guidance, which evaluates new and innovative diagnostic technologies, including diagnostic pathology tests. These technologies have the potential to make significant improvements within diagnostic pathology services in the NHS and our impact reports highlights just some of them.
One key example is the NICE diagnostics guidance on placental growth factor (PIGF)-based tests for suspected pre-eclampsia. Pre-eclampsia is a potentially serious complication of pregnancy characterised by high blood pressure and proteinuria.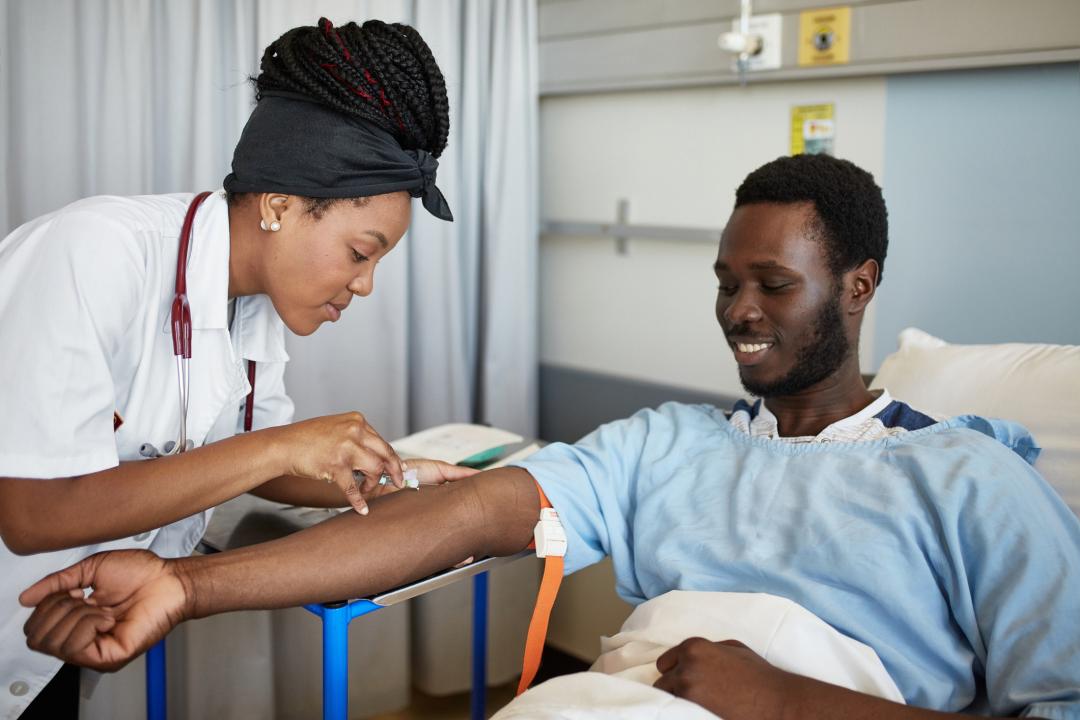 NICE guidance on hypertension in pregnancy and diagnostics guidance on PIGF-based testing recommend a blood test for pregnant women with suspected pre-eclampsia who are between 20 and 34+6 weeks to help rule out the condition. This enables faster and more accurate diagnosis of the condition and allows women without pre-eclampsia to be reassured and returned to community care instead of being admitted to hospital for observation.
In 2018/19 the NHS Accelerated Access Collaborative (AAC) identified PIGF-based tests for suspected pre-eclampsia as a rapid uptake product. This means patient groups, government bodies, industry and NHS bodies were able to work together to speed up access to these tests within the NHS.
As a result, PIGF-based testing has been made available to thousands more pregnant women, with 1 hospital having access to PIGF-based tests in 2018/19, increasing to 60 hospitals by 2019/20.
The opportunity to adopt PIGF-based testing was available to all maternity services in England during 2019/20 and 2020/21 under Innovation and Technology Payment and Rapid Uptake Product. PIGF-based testing is also included in the MedTech funding mandate for 2021/22.
This is a great example of how evidence-based guidance, teamed with outstanding collaboration can bring significant improvements to diagnostic pathology in the NHS.
But there is still more work to be done.
For instance, natriuretic peptide testing is an important tool for rapidly assessing adults with possible heart failure. Our guideline on chronic heart failure (2018) recommends that people with suspected chronic heart failure should have N-terminal pro-B-type natriuretic peptide (NT-proBNP) measured.  This can be used to rule out a diagnosis of heart failure or decide if further investigation with echocardiography is needed. Importantly, it can save time and distress for people presenting with suspected heart failure.
Although the benefits of the NT-proBNP test are clear, our impact report highlights that its availability is variable. This is something that NICE has been working to resolve.
For example, we published a chronic heart failure: diagnosis visual summary to support clinicians to understand which tests to offer when diagnosing heart failure.
We also facilitated meetings with a national heart failure group to identify potential barriers to implementation. The group highlighted 2 main challenges: variable commissioning of NT-proBNP and variation in primary care referrals for testing when symptoms were present. In our impact report, we commit to working with key partners and stakeholder organisations to address these challenges and improve uptake of NT-proBNP in primary care.
Another key issue identified within our impact report is that currently, there is no single data collection for pathology services. Consequently, the availability of data relating to NHS pathology provision is extremely limited.
This is something that our health care system is striving to address; its importance magnified due to the Covid-19 pandemic, where, despite reports of delays and, later, backlogs in areas such as cancer diagnosis, there is little pathology data to quantify this.
The Getting It Right First Time (GIRFT) programme is developing a pathology specialty report and a key recommendation from this is likely to be for a pathology data repository to enable analysis and comparison of local, network and national data, and the use of common data standards. The NHS England Diagnostics: Recovery and Renewal report also calls for standardised data collection across all diagnostics to drive operational performance and inform service improvement.
At NICE we will continue to support these important initiatives and work with our system partners to develop a national data collection based on our guidance.
So, it's clear to see that work is well underway to improve and advance diagnostic pathology services. Now we must continue to collaborate and build on our successes to ensure patients, clinicians and the NHS as a whole, can quickly reap the benefits.