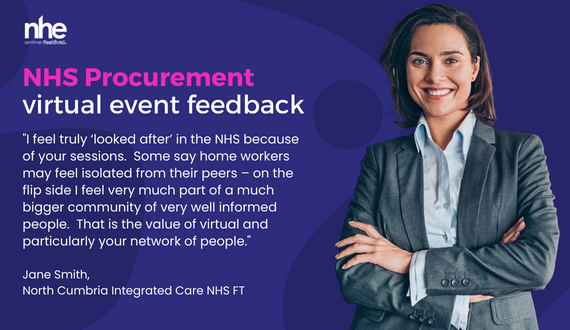 NHE365: NHS Procurement Virtual Event - Delegate Feedback
"I feel truly 'looked after' in the NHS because of your sessions.  Some say home workers may feel isolated from their peers – on the flip side I feel very much part of a much bigger community of very well informed people.  That is the value of virtual and particularly your network of people."
Jane Smith, North Cumbria Integrated Care NHS FT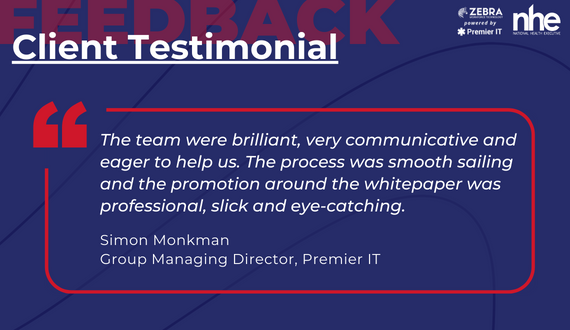 How Marketing Strategy Stimulated Lead Generation for Premier IT
how are other healthcare organisations addressing the predicted three-year recovery plan?
National Health Executive surveyed 300,000 healthcare decision-makers who spend more than £120 billion every year.
Based on our findings, we put together an exclusive resource with special insight from Premier IT and industry experts on how greater digital efficiencies can assist and solve your organisation's rising backlog.
We saw a huge interest from the sector who were invested in learning what digital technologies were available from their supporting supply chain, to help tackle the growing backlog.
Simon Monkman, Group Managing Director, Premier IT, was asked how he found the campaign and working with the National Health Executive Team.
"Premier IT ran a lead generation campaign with the NHE and have been thoroughly satisfied with the results. A great number of people downloaded our rostering whitepaper and we ended up with more leads than the 50 promised. The team were brilliant, very communicative and eager to help us. The process was smooth sailing and the promotion around the whitepaper was professional, slick and eye-catching. Thanks to the NHE we have opened the eyes of many people to the benefits of our rostering system."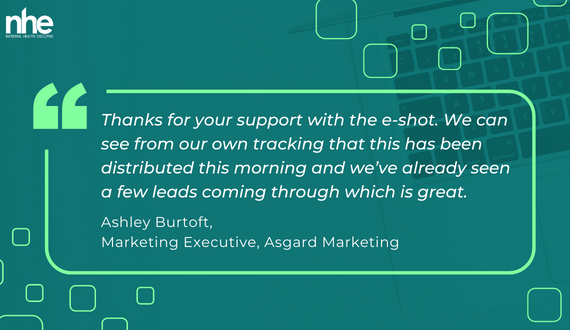 Targeted Email Marketing Campaign delivering results for Asgard Marketing Ltd
"Thanks for your support with the e-shot. We can see from our own tracking that this has been distributed this morning and we've already seen a few leads coming through which is great.
We have some additional pieces of premium content that are going through client approval currently and we have some budget remaining for an additional e-shot."
Ashley Burtoft, Marketing Executive, Asgard Marketing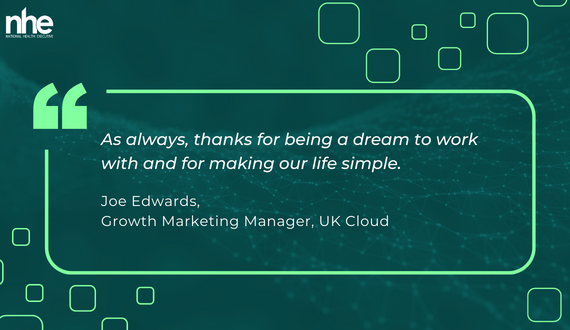 Helping UK Cloud Virtually Expand their Business Network
"As always, thanks for being a dream to work with and for making our life simple."
Joe Edwards, Growth Marketing Manager, UK Cloud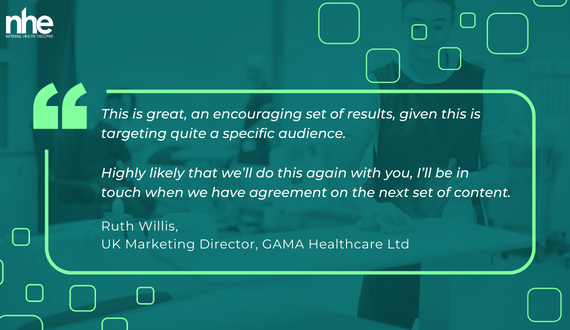 Email Marketing Automation for GAMA Healthcare Ltd
"This is great, an encouraging set of results, given this is targeting quite a specific audience.
Highly likely that we'll do this again with you, I'll be in touch when we have agreement on the next set of content."
Ruth Willis, UK Marketing Director, GAMA Healthcare Ltd