Current technology tools used in hospitals have limitations around how connections are made between clinical staff. These tools work as one-to-one communication requiring manual replication to escalate the information to the right people, and it's often difficult to know who to turn to for what and how. Clinicians constantly reach out to each other to share or ask for information during a routine day, which can be critical and time-sensitive.
With hospital staff numbers ranging from 100's to thousands and additional challenges brought on by the use of bank staff and rotation of nurses and doctors, several decision-makers at leading Trusts are exploring how they can revise the use of roles in communication, to reduce the frustration caused by current work practices.
According to the resource created by the Royal College of Physicians, "Improving teams in healthcare", The World Health Organization (WHO) describes ineffective communication as the root cause in over 70% of sentinel events. The use of roles can thus create a number of clearly defined benefits and start to mitigate avoidable delays and lapses in communication.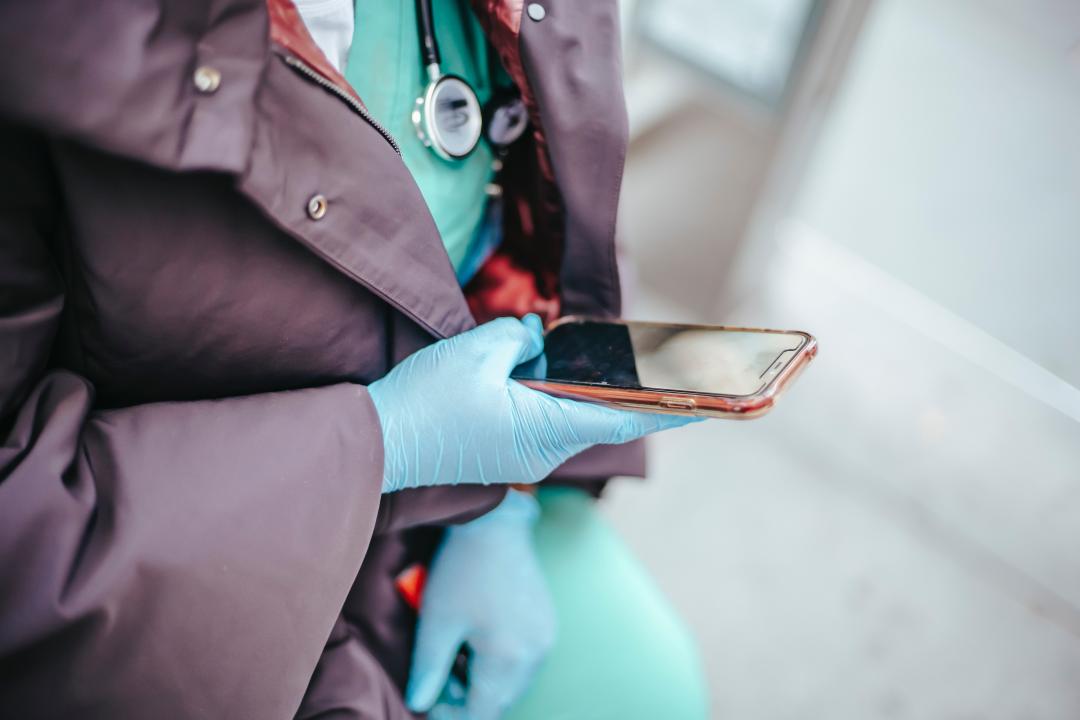 Current ways of working rely on tracking down individuals: one has to know who to contact, find pager numbers or connect through a switchboard and then wait for a response, with no way to monitor delivery nor indicate what kind of response is needed (urgent or none). When a message is sent to someone in a role (through a modern application), the call-out and check-back element of team communication is streamlined - the person in the relevant role receives the information, query or call to action which can be tracked and monitored, helping save a clinicians' valuable time.
Another benefit of implementing the use of roles is realised during handovers at the end of a shift or rotation, when roles within the system can be given, taken or acquired (subject to permissions).
Evidence suggests that the use of a standardised framework for handover, such as ISBAR, (endorsed by the WHO) improves patient outcomes. It consists of five elements - Introduction (your role), Situation (patient information), Background (patient and care history), Assessment (diagnosis and feedback), Recommendation (advice on what to do next), all of which can be easily shared with anyone taking over a role.
Rather than the laboured approach of sharing disjointed information with an individual, all discussions related to clinical tasks are shared securely in one place, allowing the new person taking over the role to instantly pick up all that was in progress, facilitating a seamless handover. By ensuring the right role is given to the right person, patients' privacy and data are protected and care is optimised.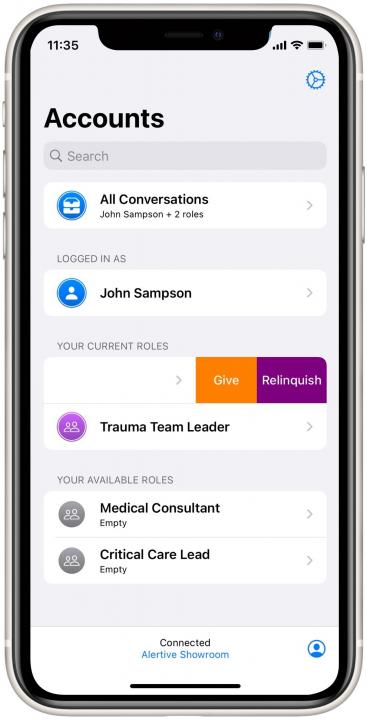 Furthermore, handovers are not dependent on clinicians' whereabouts and availability and clinicians can be easily signed into and out of roles.
Communicating through roles also follows the guidelines for "Safe Handover: safe patients", prepared by the NHSMA, NHSNPSA and the BMA which identifies that best practices include: exchange of sufficient and relevant information, discussion around clinically unstable patients and diagnoses, clear and unambiguous treatment plans, description and assignment of uncompleted tasks.
Sharing this information by roles ensures all the above conditions can be met by those taking over providing them access to all the information they need.
Our trust customers have shared with us the need to implement communication systems across hospitals using roles, which led us to design this specific feature into Alertive from the start - in order to make clinical communication secure, easy and efficient and support staff to provide optimal patient care.