NHS trusts require a complex and diverse range of equipment and products to provide the standard of clinical care that is expected. From infusion pumps, ventilators and ultrasounds to CT scanners and robotics, there is a wide range of necessary equipment which has to be compliantly procured.
The current procurement landscape for the NHS
Procurement teams throughout every NHS trust in England are responsible for ensuring that each trust has the equipment and products it needs to provide the expected high levels of patient care.
One of the most common routes for procurement is via the NHS Supply Chain, who distribute goods and equipment to various trusts nationwide at discounted prices. NHS Supply Chain was set up to simplify the procurement process whilst saving trusts time and money by avoiding overlapping contracts and taking advantage of bulk buying power.
However, despite experiencing relative success since NHS Supply Chain's inception, there remain some key pain points regarding NHS procurement:
Bureaucratic, layered, lengthy processes. In a time of crisis with Covid-19, the NHS proved it could be flexible and ease procurement processes. With a long backlog to now clear, could there be some lessons learned and a compromise struck between agile procurement and the previous cautious approach?
Overwhelmed by the volume of solutions and suppliers. There are now more SMEs and specialist providers on procurement frameworks than ever before. However, NHS trusts and procurement teams are not fully equipped to deal with the large volume of suppliers. As a result, there is often a tendency for repeated contract awards to the 'tried and tested' larger suppliers, even when this doesn't necessarily make commercial sense or offer the best value for a particular project.
Very limited access to a complete managed service solution. There are currently limited options available that provide the NHS with the ability to create tailored solutions that include capital, services, consumables, and finance.
State of NHS finance today
Even without factoring in Covid-19, the NHS was already faced with particular challenges, including:
Lack of resources – both staff and funding

Outdated estates/facilities and equipment
The UK population has grown year-on-year since 1982, and despite the slowdown in recent population growth, this is still expected to surpass 70 million by 2030 (an increase of 5.1% from the 2021 population). In addition to this, the percentage of over-65s living in England is expected to rise by 5.7% from 2018 to 2043. Inevitably, this will put additional strain on the health service, as an ever-increasing number of people will require care, and the level of care they need will be more costly to provide.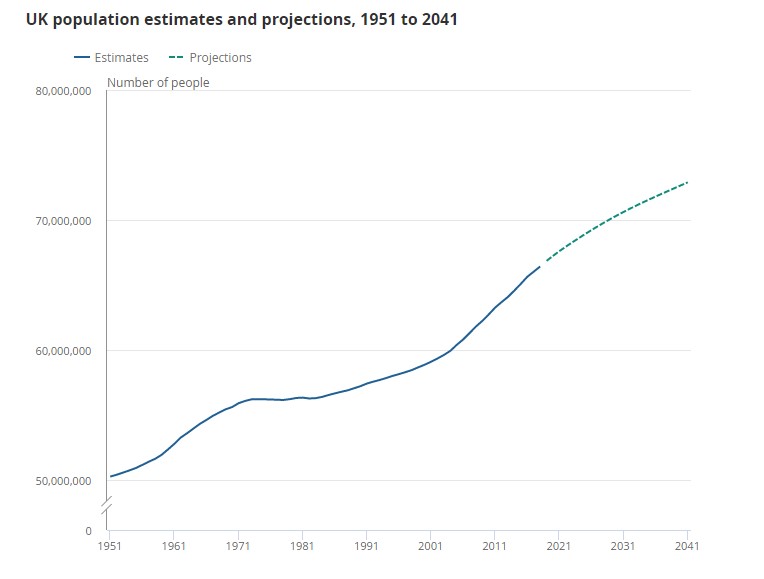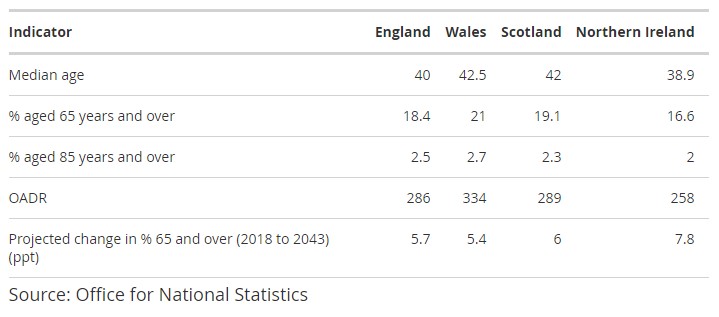 Lastly, aside from the colossal backlog the pandemic has created to clinical care and routine surgeries, there is also a mounting and ever-growing maintenance backlog. The cost of bringing outdated equipment back to a suitable working condition was calculated at £9bn in 2019/20.
This represents a 40% increase from a year earlier and double the level of five years ago. One reason why the backlog figures are so high is that the NHS's equipment fails faster than trusts can invest to maintain and ultimately replace it. This issue will only worsen and leads us back to the initial challenges with NHS procurement.
Currently, the NHS has access to multiple financial options, but what they really require is access to a complete equipment solution.
These challenges are certainly nothing new, and unfortunately the Covid-19 pandemic has only amplified these weaknesses. There are of course many lessons that can be learned, but more is needed to help the NHS recover and build back stronger for the future. 
Managed Equipment Services
Firstly, what is a managed equipment service (MES)?
This type of solution is a relatively new procurement method that improves collaboration between the public and private sectors. An MES solution allows you to benefit from the latest healthcare equipment with an always-on solution for a known fixed, monthly, quarterly, or annual fee.
With an MES, the solution provider doesn't just sell the equipment; they provide a full managed service for a fixed fee. This managed service agreement typically includes the following:
Replacement of the equipment at given intervals ensuring it's always up to date

Full maintenance and service packages

Consumable items

Installation and commissioning of the equipment

Training (as required)

Facilities management

Disposal of the equipment

An asset and contract management system to monitor and track both the equipment and any associated contracts

A bespoke financial solution designed to generate significant cost savings
With budgets being stretched further and further each year, hospital managers and procurement directors need to consider the cost of the investment, against the potential return more than ever. An MES solution can provide trusts with an always-on solution that gives you access to innovative healthcare technology alongside many tangible cost-efficiency benefits.
MES Benefits
Better patient throughput and outcomes

Simple procurement process

Simple documentation

No disposal costs

Matching costs against assets economic useful life

Known future costs

Simple budget planning

Flexible, with the ability to add additional elements in the future

Up-to-date technology

Priced future deliveries

Guaranteed uptime

Discounts for large volume & service

Save time & money

Potential VAT reclaims

Fixed interest rates

Increased cost efficiency and management
Delivering a better future
Backlogs regarding both maintenance and care procedures are going to be systemic problems for the NHS for years to come, but work can begin now to put this in reverse. A strategic and long-term plan is needed if we are to see the necessary upgrades being made. In our opinion, there is true value in shifting focus from just the asset, to concentrating on the whole solution. As with any investment, planning early is vital with consideration to how this investment is going to help you achieve your objectives in the long run.
If you're looking for support or are interested to hear whether an MES solution is right for your trust, feel free to contact us via email or learn more about CHG-MERIDIAN via our website.
CHG-MERIDIAN work with most NHS trusts, including Mid Cheshire Hospitals NHS Foundation Trust and Eastbourne District General Hospital. As a group, we are a recognised financial solutions provider on the NHS Shared Business Services Framework for Clinical Managed Services and many financial frameworks, including the NHS Supply Chain Framework.