Bed capacity in the NHS is an issue that pre-dates the pandemic. Jenny Mace, Strategic Lead for Service Design and Practice at Home Group, says it's time for a workforce revolution when it comes to caring for people in the community.
There has been an understandable focus on bed pressure due to Covid-19, however the drive to reduce the number of people in assessment and treatment units stretches back long before the pandemic.
For people with complex needs under the Transforming Care Agenda, the original target to reduce the number by half was missed, and the NHS long-term plan has now recommitted to this.
Mental health trusts are looking to improve pathways from high dependency units back into communities, and this involves significant closures of both high dependency units and rehabilitation wards.
There is a clear acceptance that people with complexity need support in the community to thrive and lead lives that are fulfilling, just like anyone else.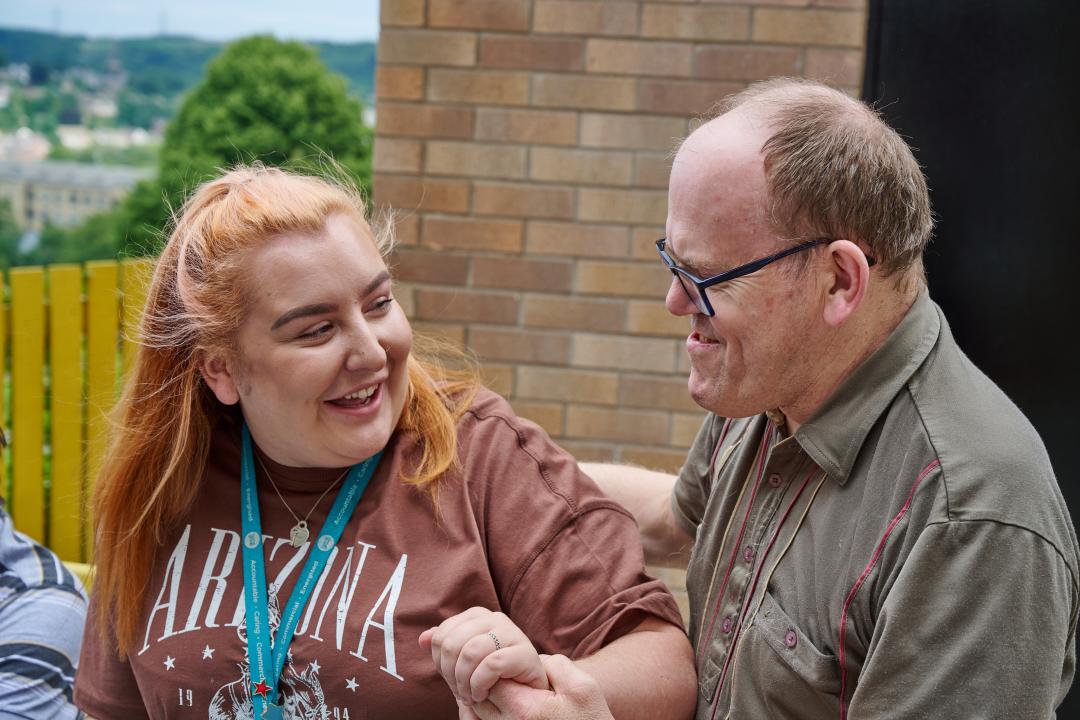 Add to this people who are in out of area placements and commissioners who are under pressure to reduce their reliance on these - as well as the fact that stress on the system is increasing as the true impact of the pandemic on mental health becomes clear.
Indeed, a Royal College of Psychiatrists (RCP) survey showed that the majority of members felt there was more pressure on beds compared to last year, and that 92% estimated there were less than 5% of beds available in their trust.
The RCP recommend 15% should be vacant at any one time in order to effectively manage admissions and discharges.
Early this year, Adrian James, President of the RCP, said: "High levels of bed occupancy in mental health trusts are an indicator of pressure in other parts of the system.
"The shortage of beds and the lack of mental health services available in the community, alongside the insufficient number of crisis mental health services, are the main drivers behind these pressures."
So, what is stopping us creating services in the community that will support people with complex needs?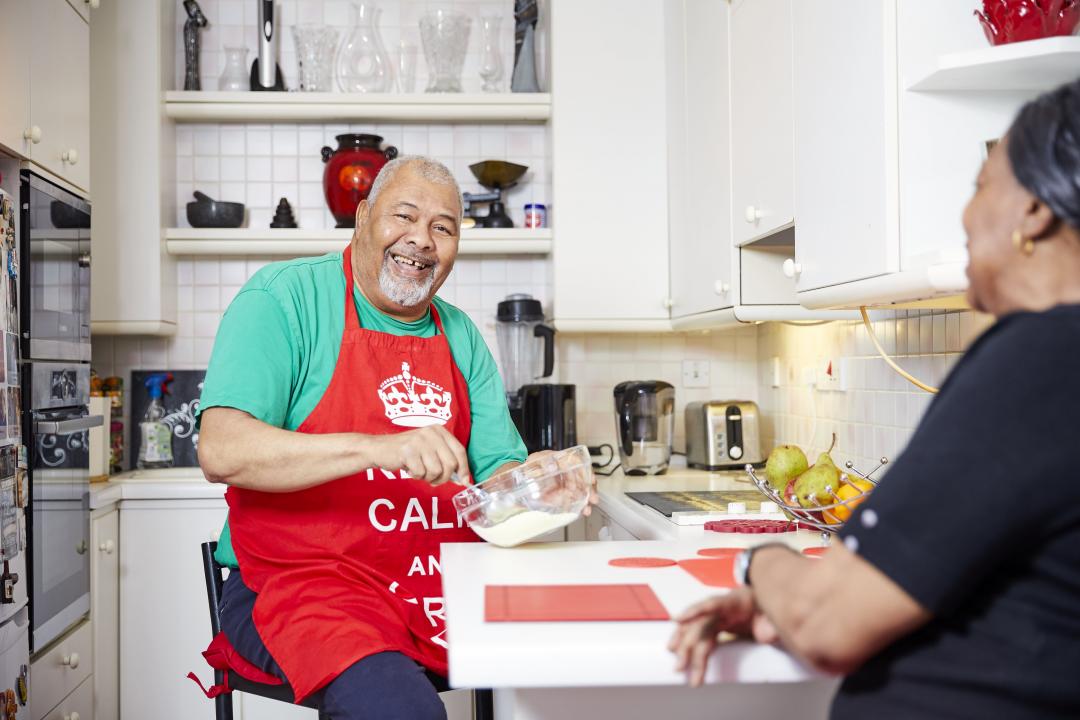 As an organisation operating in this space, I want to focus on just one of the blockers we have experienced; developing a workforce that have the values and skills that are needed in the community to enable people to be supported, leave institutions and build a life.
So, let's start with the guidelines. The new NICE rehabilitation guidelines identify lots of excellent elements, including a recovery and person-centred approach, and recommending a team around the person that includes physical health, occupational therapy, psychology, mental health nursing, and peer support.
What is missing? Supported housing is mentioned but to read the guidelines, once a customer is at home or once the statutory rehab team leave, it's as if their challenges are on hold and a standard tenancy support model will be adequate. But this is not the case.
The time a customer spends at home, with support drawn from skilled workers, is crucial.
This is where relationships are built, confidence is restored, and normal life resumed.
It's also where we can break the cycle of readmission by increasing resilience and enabling people to flourish.
Our teams that are based around housing must be skilled up to provide a therapeutic approach that works seamlessly with clinical support.
For society to pull off this revolution in where and how we support people with complex challenges, we need a workforce in the community that works hand in glove with therapeutic approaches and delivers the right kind of support through every interaction.
This is the gap that exists in the care and support sector, so how do we go about filling it?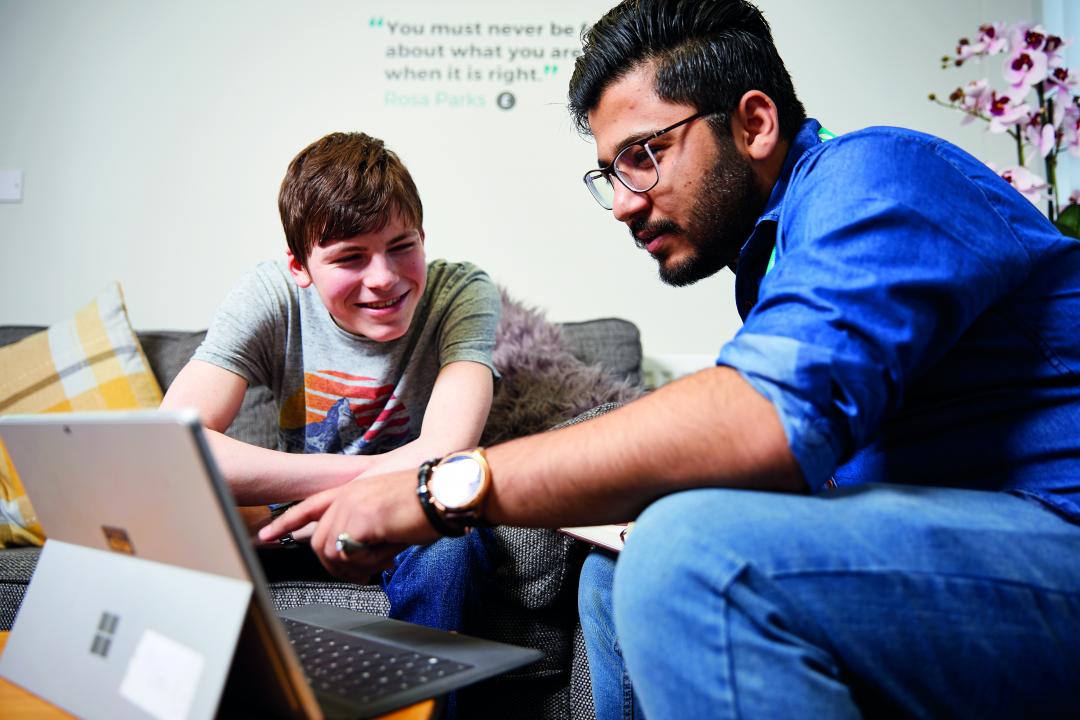 Recruiting those with the existing skills and values needed is hard.
In one local authority, for example, we received over 100 applications, but from this pool, only recruited 27 new colleagues.
At Home Group we are tackling the issue by upskilling our frontline colleagues and providing them with clinical oversight; knowledgeable, skilled management, and clinicians who provide mentoring, coaching and leadership, so we can set the culture and, crucially, embed it.
We need to go beyond training which can 'wash in and wash out' with no impact on how we support people.
With the right clinical infrastructure in place, we can ensure that we deliver teams who work coherently together with the same values: monitoring competency and capability through reflective management and clear customer outcomes.
This enables us to build a workforce that may include colleagues who are new to care work, or have only limited previous experience, and are recruited for their values.
They work alongside colleagues who provide the leadership and vision that ensures safety and quality.
With the country now seemingly emerging from the restrictions of the pandemic, it's important that we keep the focus on the future for people with complex needs, shifting the model to the community and supporting trusts to manage bed capacity issues.
By focusing on our brilliant workforce, we can make this community-led care revolution happen – and we're already starting to see the results.
As part of Home Group's spotlight on health and housing, we are hosting a free online event covering NHS workforce issues on Friday, 22 October, 10-11am.
Register for a place by emailing: [email protected]
Jenny Mace has 30 years' experience of working in social care, including youth work, criminal justice, homelessness, and mental health, and has a passion for addressing health inequalities in society.
She is responsible for designing and developing Home Group's specialist services and support practice model.