With the NHS spending more than £800m each year on patients who are ready to be discharged, hospital trusts around the country are looking for innovative solutions to help alleviate pressure on bed capacity.
In 2017, Greater Manchester Mental Health Trust (GMMH) identified a need to reduce their dependence on out of area placements (OAPs); occurring when patients are moved out of a trust's geographical location, often due to a lack of available beds locally.
While OAPs can occur within other NHS providers, the approach regularly requires the use of expensive private health care providers and comes with a significant financial outlay. The nightly average cost for a private acute mental health bed is £549; that's £3,843 per week and more than £1.6m per year for just eight extra beds.
As well as the financial impact, patients are also affected by OAPs as they risk losing contact with their support networks, including family, carers and friends, and are placed in unfamiliar local environments.  
Shirley Wheeler, Senior Operations Manager at GMMH, said: "People with mental health needs can have in-patient stays that are longer than necessary due to delays arranging their aftercare, housing and support, with an estimated one in 20 bed days being occupied by people experiencing a delayed discharge for this reason.
"As well as the impact on this for individuals and their families, these delays have a significant financial cost for the NHS. The National Audit Office estimates that the NHS spends around £820m a year treating patients who no longer need to be in hospital."
This led GMMH to begin a partnership with the social enterprise and charity Home Group and a new mental health housing and support model was trialled.
Beginning life as a pilot in 2018, Beech Range is managed by Home Group and provides housing and care for up to eight people over a 12-week period. Figures published by the Trust after its first year in operation showed that this service alone has the potential to achieve an annual saving of around £1.3m for the NHS.
"It was hoped that the pilot would improve the experience of service users by delivering safe and personalised transitions from hospital to home, providing good quality accommodation to enhance health and wellbeing and promote recovery and independence.
"The anticipated reduction in lengths of stay in hospital and a reduction in out of area placements was also hoped for."
One of the largest providers of integrated housing and care, Home Group had previously delivered a similar service with Lancashire Care NHS Trust - recognised nationally as a best practice model of supporting discharge and patient flow.
At the time, up to 40% of all inpatients on the adult acute wards in Manchester did not require that level of care but were unable to be discharged.
The pilot was aimed at those who no longer needed a hospital bed but were not ready to go home, needed a greater transition support period, had no access to financial resources, or were homeless and needed support finding appropriate accommodation.
For those patients admitted and discharged from Beech Range during the first year, 81% were successfully resettled into the community - with over half moving on to live independently.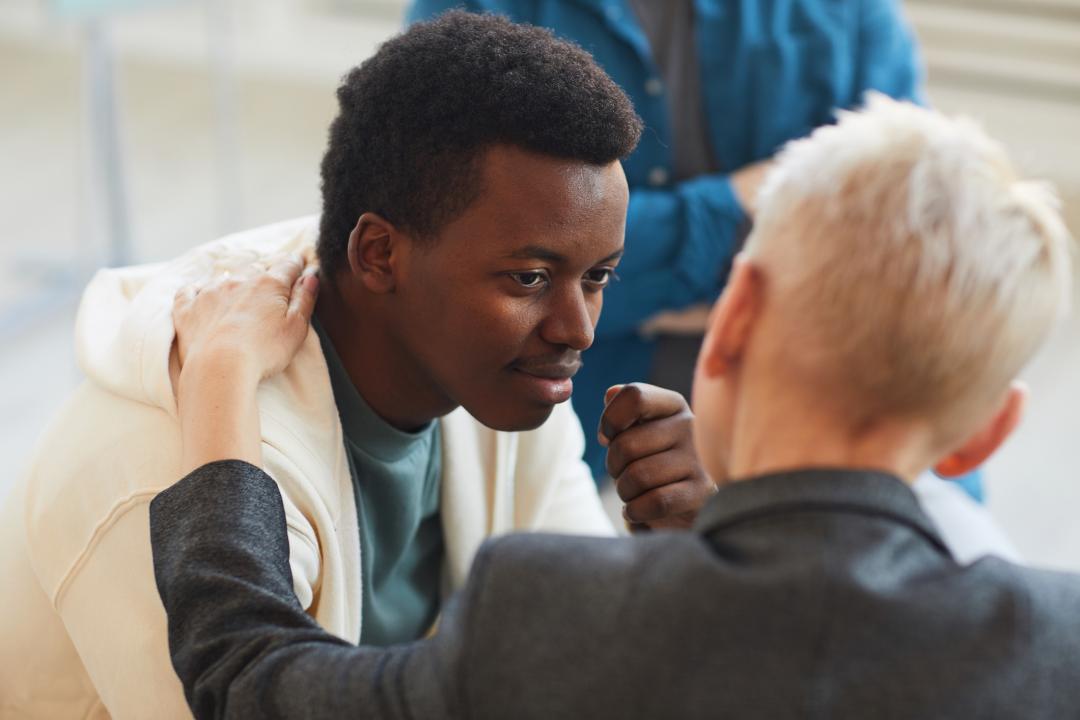 Indeed, even with an occupancy rate of 87%, in its first year Beech Range still achieved savings of almost £1m when compared to using private acute inpatient care.
"Working directly with Home Group and commissioning housing services has been a new but positive experience for GMMH. Home Group delivered at pace when we were experiencing significant demand and have remained responsive throughout.
"They are an active member of a range of forums highlighting the need for mental health services. Home Group are always looking for opportunities to develop and work alongside GMMH to address needs."
Following on from the pilot, Beech Range continues to be an asset for GMMH as they look to refine the process further. They have also teamed up with Home Group again on a winter discharge pilot that will help to alleviate seasonal pressures and are exploring a community-based complex needs offering for transforming care patients. 
Rachael Byrne, Executive Director of New Models of Care at Home Group, said: "Beech Range is a great example of what can be achieved by working with housing to deliver an innovative approach to care.
"Our work has already been recognised as a best practice model and reducing expensive and disruptive out of area placements has benefits for both trusts and patient recovery.
"The savings we have been able to highlight and deliver for GMMHT show the possibilities if this model was replicated across the North West and beyond. Beech Range also showed the true value in providing tailored support to people that encourages long-term independence.
"In the current climate, demonstrating the value of housing to healthcare is absolutely vital if we are to continue to relieve pressure on mental health services."
Zoe was admitted to hospital and she found herself alone, isolated and unsure about her future. After being cared for by GMMH she was ready to be discharged, but not to live independently.
At Beech Range she received one-to-one support to work on her independence and give her the best chance to avoid readmission to hospital. Now in her own home, Zoe's children are living with her again and she has managed to get her life back on track.
She said: "They're great. Everyone has got one-to-one support and that extra reassurance and support you get; you know when you're on your own it could be scary getting out, but it wasn't for me.
"They are the only ones who helped me sort my storage out, sort my dog out, sort out where I need to live. They have been a godsend – I don't know what I would have done without them."
For more information about Home Group's approach to mental health care, visit here.