Internationally educated professionals on the Nursing and Midwifery Council (NMC) have reported being subject to abuse and discrimination.
The news comes from the NMC's inaugural spotlight report into the sector and found that some international recruits feel they are not treated the same as some of their colleagues, with some also indicating they have experienced racist and derogatory language.
The NMC highlights that there are more than 164,000 internationally educated recruits on its register and, when they receive the necessary support, they make welcome contributions to healthcare – but discrimination undermines their ability to do this.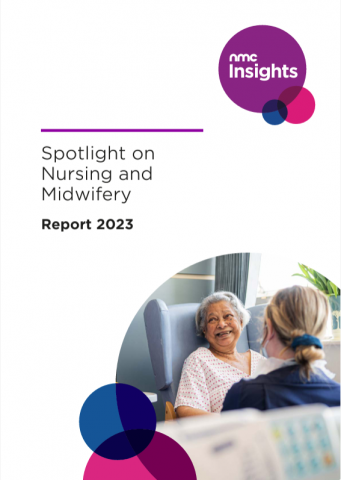 Responding to the report, NHS Providers' director of policy and strategy, Miriam Deakin, said: "While this report reveals a harrowing reality for many internationally trained midwives and nurses, the findings should help shine a light on the structural discrimination that needs to be addressed.
"Tackling discrimination is a priority for trust leaders across hospital, ambulance, mental health and community services. While they continue to ensure staff at all levels feel safe, they know more can and must be done."
The report also revealed inconsistencies in the delivery of preceptorship programmes – i.e., schemes that help new recruits bed into their new workplace.
The report showed that a wide variation in how these programmes are organised and supervised has led to a haphazard delivery, with only a minority of new professionals reporting high satisfaction with their experiences.
To combat this, the NMC has launched a new principles of preceptorship guide to help those delivering these programmes best support new recruits.
A new initiative aimed at promoting effective collaboration and communication has also been launched after data showed delays in escalating care in emergencies, as well as poor communication with staff and families.
NMC chief executive and registrar, Andrea Sutcliffe, explained: "This is just the start of our journey toward better use of regulatory insight so we can keep on speaking up for a healthy and inclusive environment for our professions, for the benefit of everyone touched by nursing and midwifery care."
Image credit: iStock