Thousands of severely disabled people in England who require specialised facilities when they are out and about will benefit from over 500 new Changing Places toilets.
Following last year's government announcement of a £30m Changing Places fund, the Chancellor confirmed in the 2022 Spring Statement that over £23.5m of that funding has been allocated to 191 councils across England, helping to install Changing Places toilets in public places and tourist attractions in areas where users want them most.
Currently, there are just over 1,300 registered Changing Places toilets in England, but the new funding package will bring the total number of Changing Places toilets to 1,813.
What are Changing Places?
As of the 1st of January 2021, most new public buildings are now legally required to install Changing Places facilities.
These changes are set out in Building Regulations 2010, Approved Document Part M: access to and use of buildings, Volume 2: buildings other than dwellings.
Changing Places are larger accessible toilets that were created to meet the needs of disabled children and adults with complex care needs who require carer support, appropriate equipment and more space.
Over 250,000 people in the UK require access to a Changing Places facility, as standard accessible toilets are unable to meet their care needs.
Not only are they too small to accommodate more than one person, many aren't equipped with adequate facilities such as a changing bench.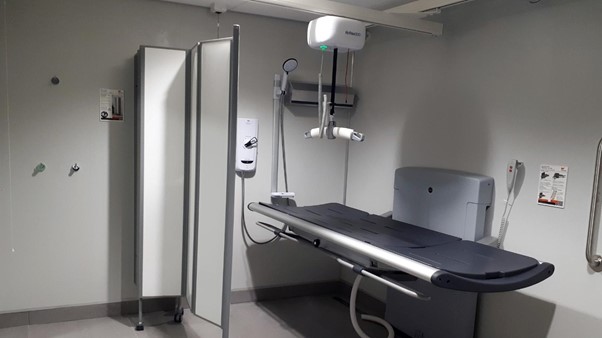 People with profound and multiple learning disabilities, as well people with other physical disabilities such as spinal injuries, muscular dystrophy and multiple sclerosis often need extra equipment and space to allow them to use the toilets safely and comfortably.
These needs are met by Changing Places toilets.
Changing Place Funding
Originally announced as part of the 2020 Budget, the £30m Changing Places fund was confirmed by the government in July 2021 to increase the provision of Changing Places toilets in existing public buildings in England.
Local authorities were invited to 'opt-in' in order to receive a proportion of the available funding, putting proposals together to justify their levels of need for Changing Place toilets in public venues and tourist attractions.
To help work out where funding was most needed, a survey was commissioned in April 2021 by the Ministry of Housing, Communities and Local Government (MHCLG), Muscular Dystrophy UK (MDUK) and the Research Institute for Disabled Consumers.
Speaking to 1,204 Changing Place users, carers and future users, the survey focused on which areas Changing Places are currently used, as well as finding out where the highest demand for facilities were.
From the research carried out by MDUK in their survey, it was clear that Changing Places users, their families and carers in England wanted to see future provision in areas enabling them to 'have a day out', with a key focus on outdoor spaces (including parks and beaches) and tourist attractions.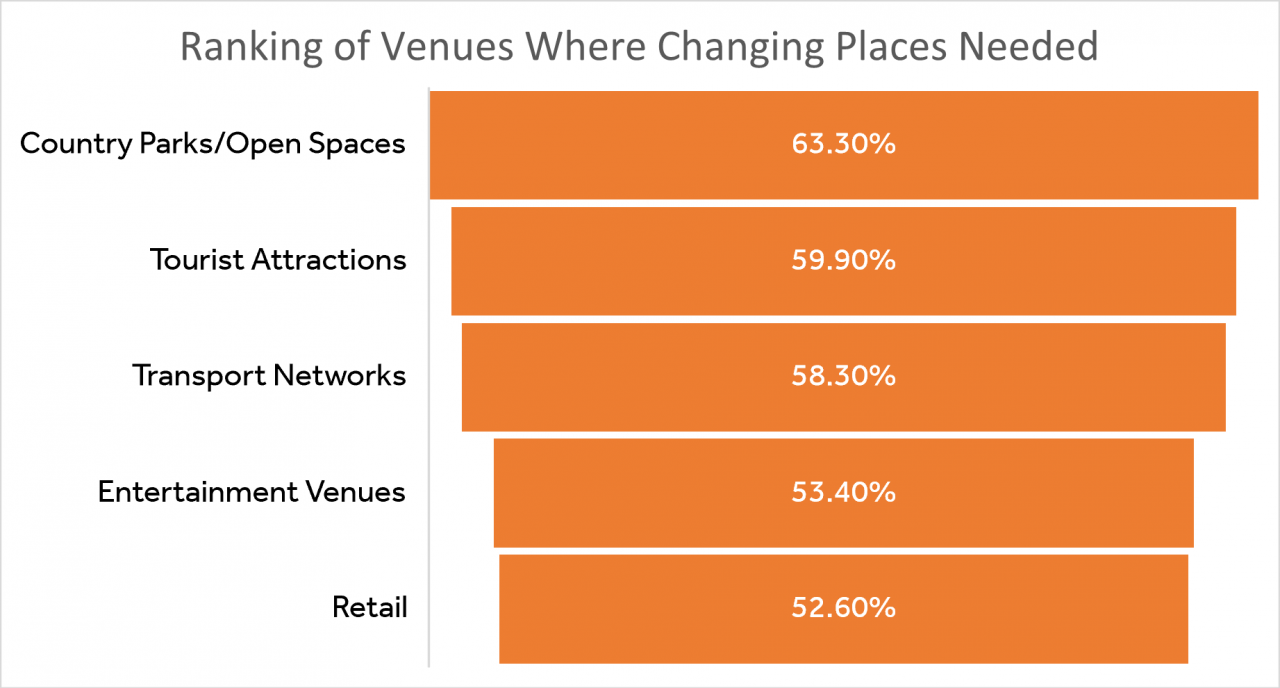 Transport networks also featured highly on the list for increased Changing Place provisions, allowing those with disabilities to travel in confidence, knowing that they have somewhere to stop, change and refresh in a safe
2022 Changing Place Funding Update
Having gone through the process of verifying where Changing Places were most needed in England, the government have finally announced the list of local authorities which have been successful in their application for Changing Places toilet funding.
Under the latest package, 191 councils will receive a share of the £23.5 million government funding to install 513 state-of-the-art Changing Place facilities for severely disabled people across England.
Following the results from the study by the Research Institute for Disabled Consumers, new facilities will now be built in the following venues:
Public parks and open spaces

Tourist attractions including historic properties, seaside resorts and zoos

Cathedrals

Museums, theatres, and galleries

Shopping malls

Libraries and public buildings
The remaining £6.5m of the fund will be allocated to local councils in a further round later this year and will focus on areas where there is little or no Changing Places toilet provision.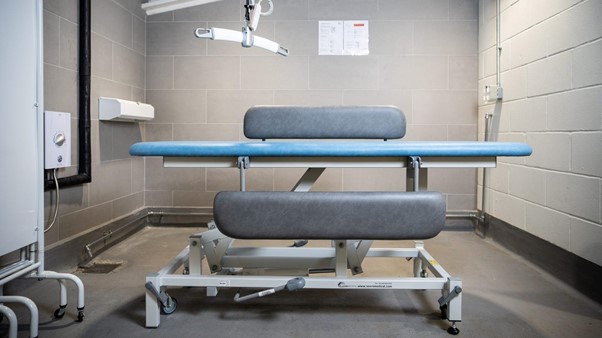 You can read the full list of the councils that were successful here.
Ministerial Disability Champion, Eddie Hughes MP, said: "It goes without saying that people with severe disabilities, their families and carers should be able to go shopping, plan a day out or travel without needing to worry about whether they will have access to suitable toilet facilities.
"I am delighted that our funding today will help provide over 500 new Changing Places Toilets in England, enabling people to enjoy everything their local area has to offer with dignity and freedom."
How can Innova Care Concepts help?
Established in 2008, Innova Care Concepts have proudly worked with the Changing Places campaign for over 10 years, working alongside architects, local authorities and business owners to install over 100 Changing Places in public places across the UK.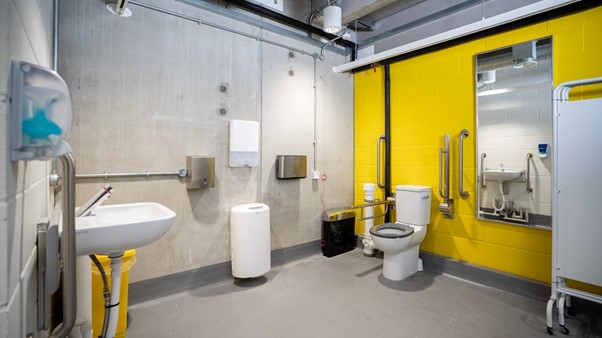 As one of the leading Changing Place suppliers in the UK, they provide completely bespoke solutions to any building that needs a Changing Place.
Lord's Cricket Ground
Most recently, Innova worked with Marylebone Cricket Club (MCC) to improve accessibility for disabled supporters at Lord's Cricket Ground by installing a permanent Changing Places toilet.
As part of their 'Masterplan' for the redevelopment of Lord's, including installing wheelchair positions and amenity seats at all levels of the stands, MCC wanted to make improvements to enhance accessibility for all supporters by including a Changing Place toilet.
Situated within the new Compton and Edrich stands, which opened last summer, the new Changing Place installed by Innova includes specialist healthcare equipment such as an overhead hoist system, to ensure supporters with complex care needs have accessible toileting and changing facilities.
Click here to learn more about the new accessible facilities at Lord's Cricket Ground.