The voluntary sector is calling for government action after a new report found that kidney disease costs the NHS around £6.4bn per year, declaring it a "public health emergency".
The report, published by Kidney Research UK, also found that, if the number of dialysis patients is left unfettered and reaches projections, that figure could rise to nearly £11bn by 2033.
Dialysis makes up the brunt of these predicted costs with as many as 30,000 people currently on the treatment in the UK – a figure Kidney Research UK also suggest could rise to 143,000 in 10 years.
If these numbers are realised, NHS capacity would need to increase by nearly 400% to meet the additional demand.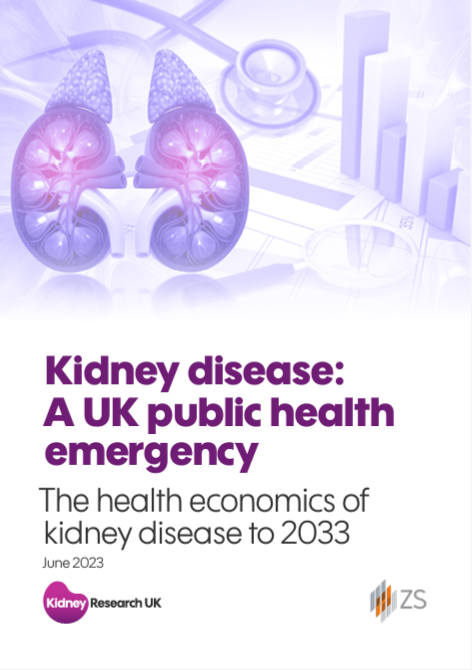 The charity's chief executive, Sandra Currie, said these statistics are a "stark warning" and the health service risks being "overwhelmed with demand" if significant steps aren't taken.
Kidney Research UK is therefore proposing four interventions that it believes could save over 10,000 lives over the next 10 years while also being cost-effective to the NHS.
These include:
Rolling out community outreach initiatives to target under-served populations and drive earlier and improved diagnosis;

Improving the management of those with chronic kidney disease who have either not been treated or aren't receiving standard care;

Expanding the provision of new medications like SGLT-2 inhibitors which are used when treating diabetes and can slow the progression of kidney disease;

Increasing transplantations rates, especially pre-emptive ones that would circumvent the need for dialysis.
The charity is also calling for the government to make kidney disease a central pillar in future health plans such as the upcoming Major Conditions Strategy and NHS Long Term Plan update.
Kidney Research UK specifically cited the £17.7m of government funding the disease got during 2021/22, calling for the figure to be at least £50m per annum with a particular focus on prevention.
"The projections highlight the very real risks to a health and care system already under significant strain and it is essential that the UK government and devolved administrations act now to ensure treatment will be available for those who need it and to invest in research into prevention," added Currie.
The charity is also asking people to write to their MPs urging them to attend a parliamentary event in September that will include more details about the report.