The NHS will now make the life-extending drug, which could give those who suffer from the pulmonary fibrosis up to 2 years more, available via prescription.
It is estimated that over thirty-thousand people suffer from pulmonary fibrosis in the UK, a condition caused by asbestos inhalation.
Until now the drug has not been available on the NHS, meaning some patients have paid in excess of three-thousand pounds online to obtain it.
The decision by the National Institute for Care and Excellence (NICE), means that over fifteen-thousand people will now have access to the drug.
Dr Nazia  Chaudhuri, a Consultant Respiratory Physician at Manchester University NHS Foundation Trust, says:
'This is a game changer for patients with progressive fibrosis.  I am absolutely delighted with the NICE decision to be able to give life changing antifibrotic therapy to all patients with progressive lung fibrosis.'
Nintedanib, an antifibrotic drug used to treat people with the lung condition, was only previously prescribed to people with a certain range of lung function.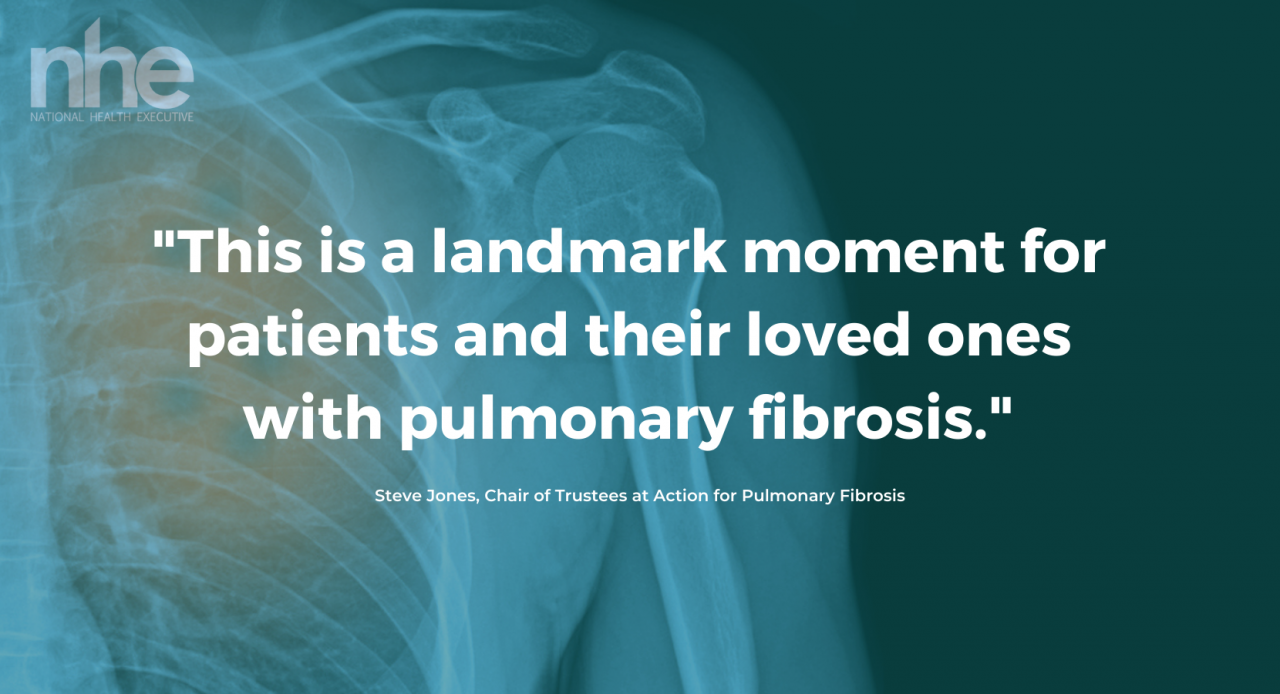 The drug works by slowing down the rate at which the scar tissue forms on the lungs and is usually prescribed to people in the later stages of the disease.
Steve Jones, Chair of Trustees at Action for Pulmonary Fibrosis, says:
'This is a landmark moment for patients and their loved ones with pulmonary fibrosis.  We'd couldn't have achieved this without the support of patients, families, MP's and clinicians who understood the injustice of this rule.  Nintedanib has been proved in a clinical trial and offers doctors another treatment they can use to slow down disease progression and hopefully extend life.  We are delighted this will now be available to patients.'
The main form of the disease is idiopathic pulmonary fibrosis (IPF). The disease mainly affects people over the age of seventy but can be found in people fifty and over. Only 1 in 5 of sufferers survive longer than 5 years after diagnosis meaning access to the drug is crucial for a longer life expectancy.
Other forms of treatment such as: stopping smoking and maintaining a healthier lifestyle, oxygen masks to assist breathing and light forms of exercise, also known as pulmonary rehabilitation, can be successful in easing the progression of the disease.
There is currently no cure for IPF and clinical trials involving Nintedanib has shown that whilst it is effective in slowing the scaring, it cannot stop it.