The scale of the challenges facing the NHS in England is laid bare in the recently published planning guidance from NHS England. Given the impact of Covid-19, health systems will look to work in new and broader collaborative ways as they reestablish planned services to get back to pre-March 2020 levels and above.
Accepting that each provider is unique in its delivery, the government is asking acute trusts and their systems to source support and draw up collaborative 'battleplans' to restore elective services, planning for the highest levels of throughput taking into account activity, workforce, and money to achieve best value.
In response, the Government has allocated funding through the Elective Recovery Fund (ERF) providing £1bn of extra funding for planned services over the next 6 months aimed to improve patient access to the right care. This is not only a welcome boost to the patients who have been patiently, but anxiously, waiting for their treatment but for the many hospital managers tasked with restoring their own non-Covid services with questions of how to pay for the increase needed in activity. For Acute providers to access this financial aid, they need to show evidence that they are addressing the longest waits first as well as other 'gateway criteria'.
The expectation is that activity is set against a baseline value of all elective activity delivered in 2019/20.
From April 1, 2021 this will be set at 70%, rising by five percentage points in subsequent months to 85% from July 2021. This means that Service Providers will need to quickly develop their plans to increase their elective capacity in order to access funding as early as possible, as well as ensuring they can scale rapidly and safely.
The message from NHS England is loud and clear, and that is 'the money is there' and they want NHS providers to quickly move into action and develop their plans, unique to their own health economy. 
Help from the independent sector will be vital, but most importantly, it must be the right choice of partner who can work in a bespoke and focused manor, across multiple specialties as needed, providing the activity, with the right workforce and offering value for money.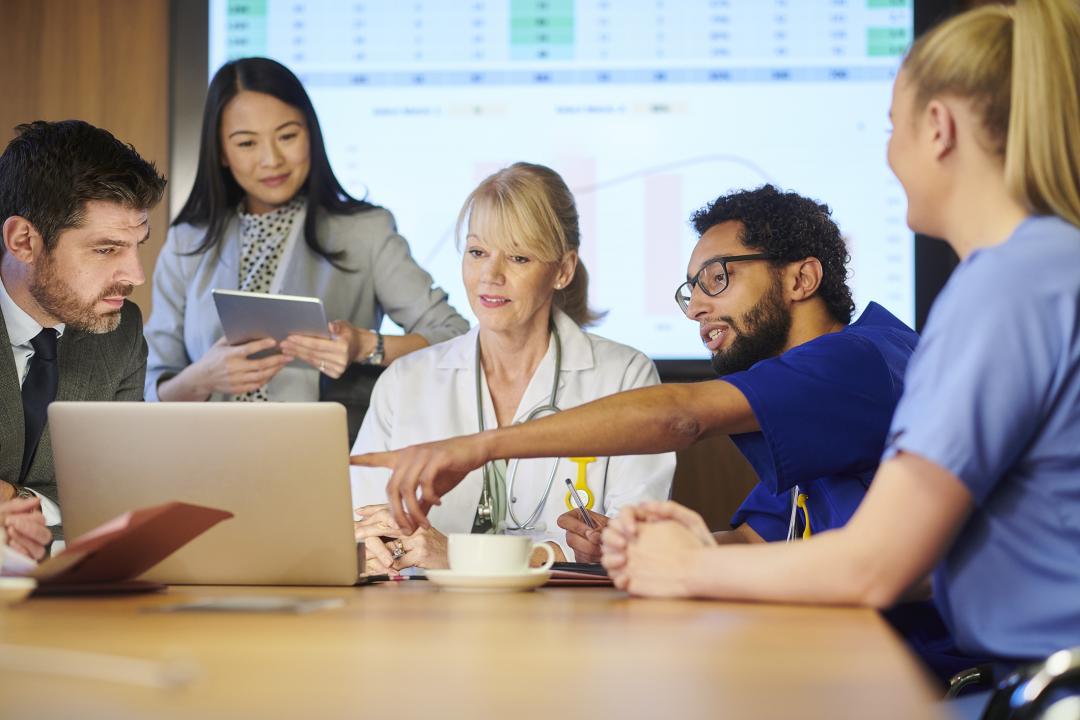 More traditional forms of support, such as outsourcing to the independent sector hospital, often takes several months to mobilise and lacks the integration, joint governance, and transparency of insourcing such as in the services delivered by Medinet. A jointly designed service that complements existing patient pathways will ensure speed of mobilisation and ramp; key to delivering the additional care needed quickly, but not at the cost of quality and safety.
Medinet has already gained experience in working in this way across London during the pandemic. We have successfully seen and treated over 30,000 patients since the last few weeks of 2020, with expert clinical teams in many different specialities, extending local services into a true 7-day elective care model.
We have developed unique plans with each of our unique NHS Partners, recognising that each partner has different priorities, and each waiting list is different – whether this is the patient cohort or otherwise. All our services have been jointly designed, based on need, to meet the required activity level, and flexing this to meet emerging needs.
Outsourcing, as vital as it will be in restoring services, can also be typically rigid to one speciality and to fixed and or constrained volumes. For one trust in England, our jointly designed plan resolved their dermatology backlog so there are no more waiters. We then went on to support a different specialty, keeping patients within their local NHS pathway, meeting Trust targets and providing the desired activity powered by expert clinical teams 7 days a week.
From a planning perspective, this allows an acute trust to flexibly access the right form of clinical capacity brought in as required to meet their priorities, scaling across multiple specialities and need, and to have the ability to ramp up and down or change specialty as needs change.
Other approaches have seen Medinet working on multiple specialties simultaneously with variable frequencies of support ranging from 7days a week to one or two days every other week. We have even worked on some highly integrated models to support local teams to deliver some highly-specialised care, within the trust environment, that outsourcing simply does not allow for.
As society and the NHS continues the journey of re-establishing these services, resources will be further stretched and potentially exhausted as the population resumes activities such as visiting the GP, and more referrals start to come in. The independent sector hospitals are increasingly under pressure from their own backlog of more profitable self-paying patients as well as their own Consultants demanding more private, rather than NHS, work.
Medinet's own research shows that a significant number of patients (67%) reported that they would have looked for treatment from elsewhere in the system if their appointment had not been provided by the NHS, with GP and private healthcare providers being the most common route of alternative care.
With additional funding made readily available, Medinet can support local systems in designing a plan that provides the throughput needed in a flexible manner and in line with safe local patient pathways, across all specialties enabling patients to access the care they need, reducing their anxiety and the stress on the system as GP referrals start to go back to their previous levels.