Patients in Mid and South Essex are set to benefit from an innovative new mental health response car, the East of England Ambulance Service NHS Trust (EEAST) has announced.
The car, which is available for callouts between 1pm and 1am seven days a week, will be staffed by an ambulance clinician from the East of England Ambulance Service and a mental health specialist from Essex Partnership University NHS Foundation Trust, who will support patients with mental health emergencies as well as any legislative issues that arise.
The new vehicle will be the first of its kind in the area and follows previous launches of similar initiatives across the wider region.
Interim deputy clinical director and consultant paramedic at EEAST, Dan Phillips, said: "Our clinicians can make assessments about the physical welfare of patients and can provide pre-hospital care, while the mental health professionals have the ability to triage patients straight into mental health services.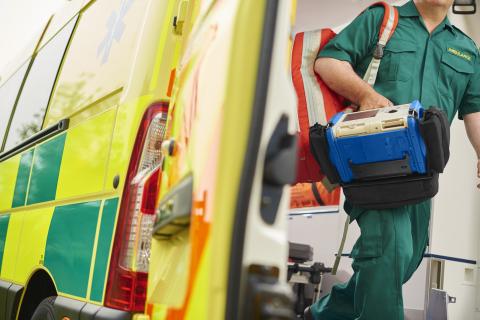 "This can avoid people with mental health needs being taken to Accident and Emergency departments, which are the wrong place for them to be, and can cause further distress. This will also have the secondary benefit of freeing up ambulance crews faster and reducing pressure on emergency departments."
Essex Partnership University NHS Foundation Trust's chief operating officer, Alex Green, added: "We know that hospital emergency departments are not always the right environment for people experiencing mental health difficulties.
"The urgent response vehicle enables our specialist mental health nurses to work with colleagues from the East of England Ambulance Service to provide immediate crisis care in the community and ensure the most appropriate ongoing care is put in place to meet patient needs.
"I'm really pleased to be working with our partners to launch such a vital service for people experiencing mental health crisis across Mid and South Essex, providing urgent care and support for those who need it most, when they need it most."