A new career development award for researchers focusing on cancer will provide placements with leading US cancer research institutions.
The Cancer Research Transatlantic Development and Skills Enhancement (DSE) Award is a collaboration between the National Institute for Health and Care Research (NIHR), Medical Research Council (MRC) in the UK and the US National Institutes of Health National Cancer Institute (NHI NCI).
The post-doctoral award allows UK researchers acquire necessary skills and experiences to help with their cancer research careers whilst developing international collaborations.
The awards will fund early to mid-career researchers in the UK to spend between 6-12 months at either Centre for Cancer Research or Division of Cancer Epidemiology and Genetics in the U.S.
Minister of state for health, Will Quince MP, said: "Research is crucial in the fight against cancer. We're investing in our best cancer researchers so they can grow their essential skills and continue to develop ground-breaking new treatments and potential cures.
"This collaboration with leading US cancer research institutions will help drive future advances in cancer care and treatment and build on the rich history of the US and UK working closely together, to address the challenges of cancer.
"It also builds on our progress on cancer, with survival rates improving and more people being seen and treated than ever before."
Cancer research learnings to be shared
Co-mentoring will be expected in both the UK and US. This will help to promote UK-US collaboration as well as facilitating more streamlined expertise sharing.
A total of £4m is available for this funding opportunity. It is open for applications from 14 September to 1 December 2023. It is being jointly funded by the NIHR and MRC, with in-kind support from the NIH NCI.
George Freeman MP, Minister of state at the Department for Science, Innovation and Technology said: "In the last 20 years, we have seen huge advances in the detection and treatment of cancer. In our lifetime alone this disease has increasingly become treatable, and even curable. Much of this progress has been driven by the world-leading cancer research that is taking place on both sides of the Atlantic, from the development of immune-based cancer therapies to new methods of diagnosis and screening.
"This funding will bolster the already strong links between UK and US cancer researchers, and build on the success of the UK-US Cancer Summit. The UK is a life sciences superpower and we are determined to continue bringing this strength to bear to beat cancer, including through our £22.5 million Cancer Mission."
Professor Lucy Chappell, chief executive of the NIHR, said: "Research is at its best when we are working together, and sharing our ideas and learnings. This important funding will help advance our knowledge of cancer research by harnessing the power of collaboration with our much-valued partners in the US.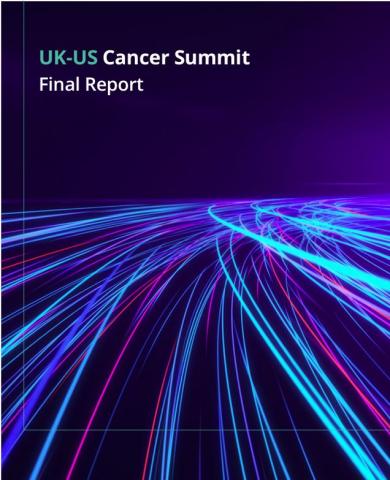 "By enabling early to mid-career researchers to establish new relationships in the field of cancer and develop their research skills like never before, we will help them progress further and faster in their careers."
Monica Bertagnolli M.D., director of the U.S. National Cancer Institute, said: "It is our obligation and our honour to ensure that the next generation of cancer researchers have all the support they need to embrace the full range of scientific opportunities before us.
"We look forward to continuing to work together with our UK partners following the UK-US Cancer Summit in our shared vision to identify transformative research challenges and ways to resolve barriers to progress, to accelerate and fundamentally change our understanding of cancer, our approach to it, and ultimately the experience of people with cancer and their families."
The award follows from the ambitions and targets originally set at the 2021 UK-US Cancer Summit.
The full Summit report is available on the MRC website.
Photo Credit: iStock