Research carried out by The Kings Fund has shown how the volume of hospital beds within the NHS have varied over time. The findings are that the total number of NHS hospital beds In England has more than halved between 1987/88 and 2019/20, going from 299,000 to 141,000.
Whilst the beds have drastically decreased, the number of patients has increased significantly. This has been put down to more advanced medical care and therefore meaning less patients are having to stay in hospital overnight. Despite this fact, daytime beds have increased from two thousand to nearly thirteen thousand, a five hundred and thirty per cent increase.
Other changes within the structure of the healthcare system, for example, mental health and care for those with learning disabilities has been made a community care responsibility rather than institutional. This change showed that overnight beds for mental health had a 73% decrease and learning disabilities had a 97% decrease.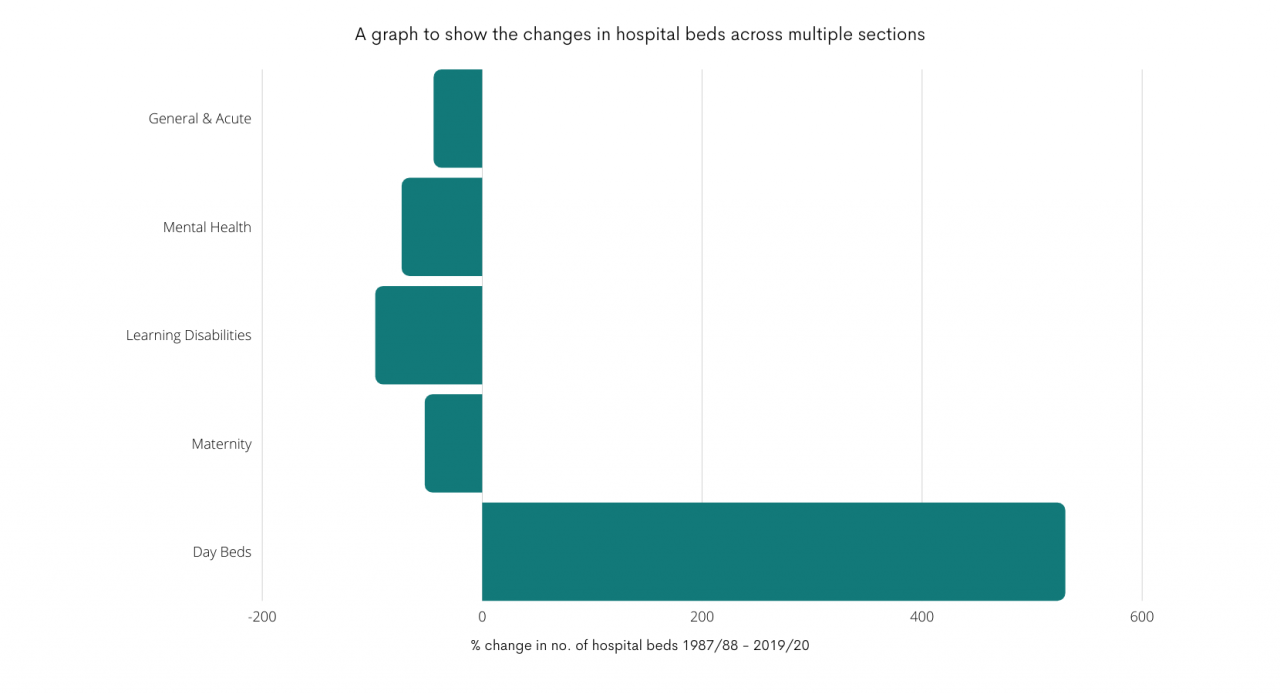 The research also found that critical care beds have an additional 500 beds now than thirty years ago. The overall number of hospital beds within the NHS continues to fall as a result of the pandemic, social distancing and infection-control measures. Despite the number of hospital beds decreasing the general population has increased to approximately 56.6 million in 2020, meaning the number of beds per capita has decreased over time.
The UK now has fewer hospital beds than most comparative health care systems. Figures gathered over the past 20 years have shown that the number of hospital beds has been slowly falling across many countries.
Factors for this according to the research could be because patients are spending less time in hospital. Better patient care within the NHS and advances in anaesthetic and surgical techniques have resulted in the average length of stay in an NHS hospital falling more than forty per cent since 1988.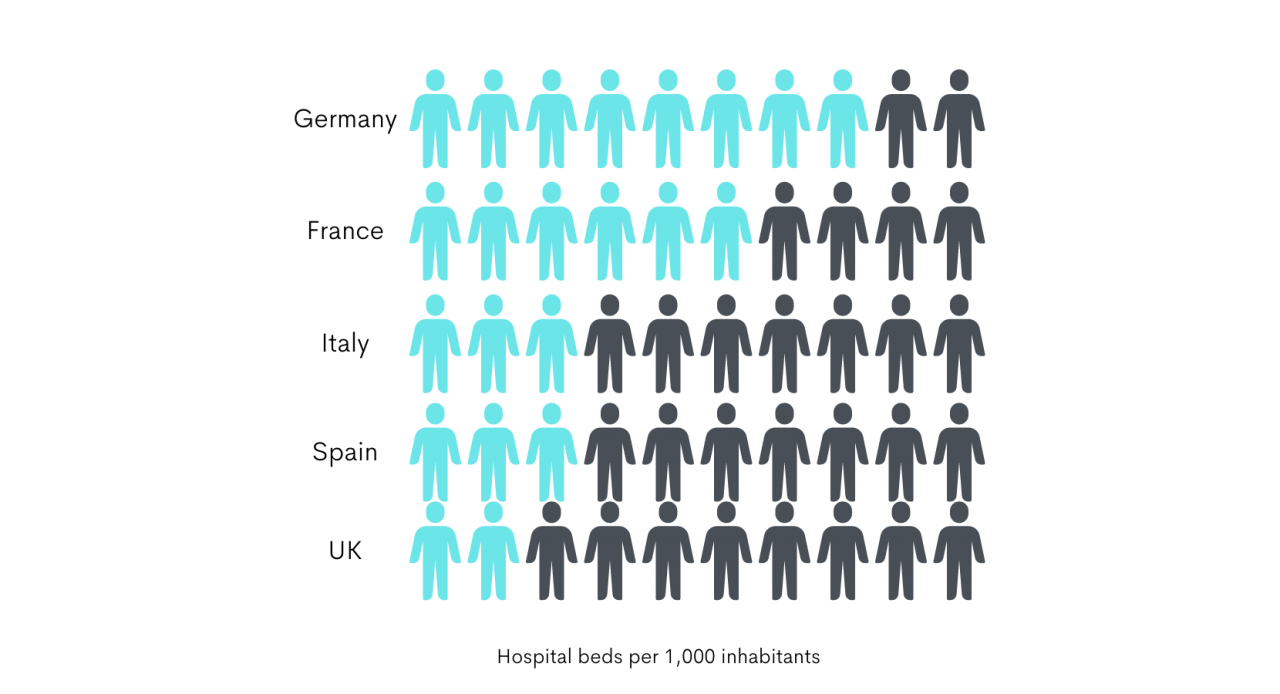 Another factor for this is reducing the reliance on hospital care by dissolving certain areas of care into social and community care, such as mental health. This allows for people to be treated either at home or in a specialist unit, rather than in hospitals.
Covid-19 and the effects of the pandemic has radically changed the current demand for beds and it is still not clear when and how hospitals will stabilise these numbers. This has put a halt to policies for the medium- to long-term management of beds until the demands on hospital beds from the pandemic alleviate themselves. .