As we quickly approach two years since the UK's first confirmed case of coronavirus and subsequently the anniversary of the first government-imposed lockdown back in March 2020, the lasting affects of the pandemic are apparent to all. The health service has taken multiple hits throughout each wave of the virus, with many experiencing first-hand the threat to our physical health.
One effect of the pandemic, highlighted widely through social media, is mental health. From the elderly sheltering alone, to those who were furloughed lacking interactions with their colleagues, everyone has experienced a drastic change to their life, which inevitably has influenced their psychological wellbeing.
With one in six children likely to suffer from mental health problems according to The Children's Society, children and young people of school age are one of the worst affected groups left suffering in the wake of the pandemic.
In March 2020, schools, nurseries, and other educational facilities closed due to soaring Covid cases. Students were set up with home learning via online resources, which came with its own educational shortfalls. However, the disruption and distress it has caused to the minds of young people has been immense and has left many struggling.
"We haven't even begun to think about the trauma of losing all these everyday routines"
Niki Gibbs, ex School Counsellor & Chair of ERG, BACP
Niki Gibbs, a school counsellor during the pandemic in a Bristol secondary school, describes how students felt when the first lockdown was imposed, saying: "When you're a pupil, you think [school] is going to go on forever, you're never going to get to 16 or 18 and be able to leave school, and then suddenly school is taken away from you. So, there's this huge shock for everybody, for the people, for the parents and for the staff. And I think as a nation, we haven't even begun to think about the trauma of losing all these everyday routines and systems that were going on. And so, I think that that was hugely important to young people".
Children developing severe and long-lasting mental health issues during the pandemic has risen drastically, with children's wellbeing found to be at a ten year low in a recent campaign ran by The Children's Society.
Niki Gibbs adds: "The most notable spikes were eating disorders and self-harming behaviours. So those are the behaviours that young people tend to go to when they can't talk, they've got nowhere else to put their distress, and they take it out on themselves. They all notably increased, and what I really noticed, talking to those young people is how shocked they were that it happened. It's almost like they'd sort of sleepwalked into it, it was very quick, they'd say, 'I was fine' and then 'now I've got an eating disorder and I have no idea to get out of it'. They didn't know how they'd got into that situation; it was the distress that came out so quickly, and they [young people] were in trouble before they even knew it."
In ordinary circumstances, where children could access mental health support face to face, whether it be with a school counsellor or through NHS therapy programmes, children could be seen in confidence. During lockdown, virtual online spaces replaced those face-to-face services, meaning children were "not as confident" in coming forward and asking for help said Niki Gibbs.
Niki continues: "We managed to go online at school and offer counselling online. We probably had about two thirds to three quarters take up than what we would normally have, because young people find it very difficult to talk about themselves, to be emotional, to actually be real about what was happening to them in their home environment. They're worried about being overheard and worried that someone's going to find out.
"We're only just starting to think about how many kids went completely invisible, and what was really happening to them during lockdown.
"Doors got closed for a very long time. Normally schools have visibility on kids, and they know their kids, far more than even teachers realise, they can tell they're acting differently, and they can flag things up to pastoral staff or safeguarding leads or the school counsellor and none of that was happening.
"There were no home visits, so nobody really knew what was happening to young people. If they were in an adverse home situation, they were facing that on their own. They couldn't come into school and be safe, away from it, talk to their friends, get support, or get professional help. They had to deal with it all on their own".
The NHS backlog is increasing due to the continuous growth in demand and pressure on the sector. Patient waitlists for most areas are extensive and mental health is no exception, with 75% of children not receiving the help they need.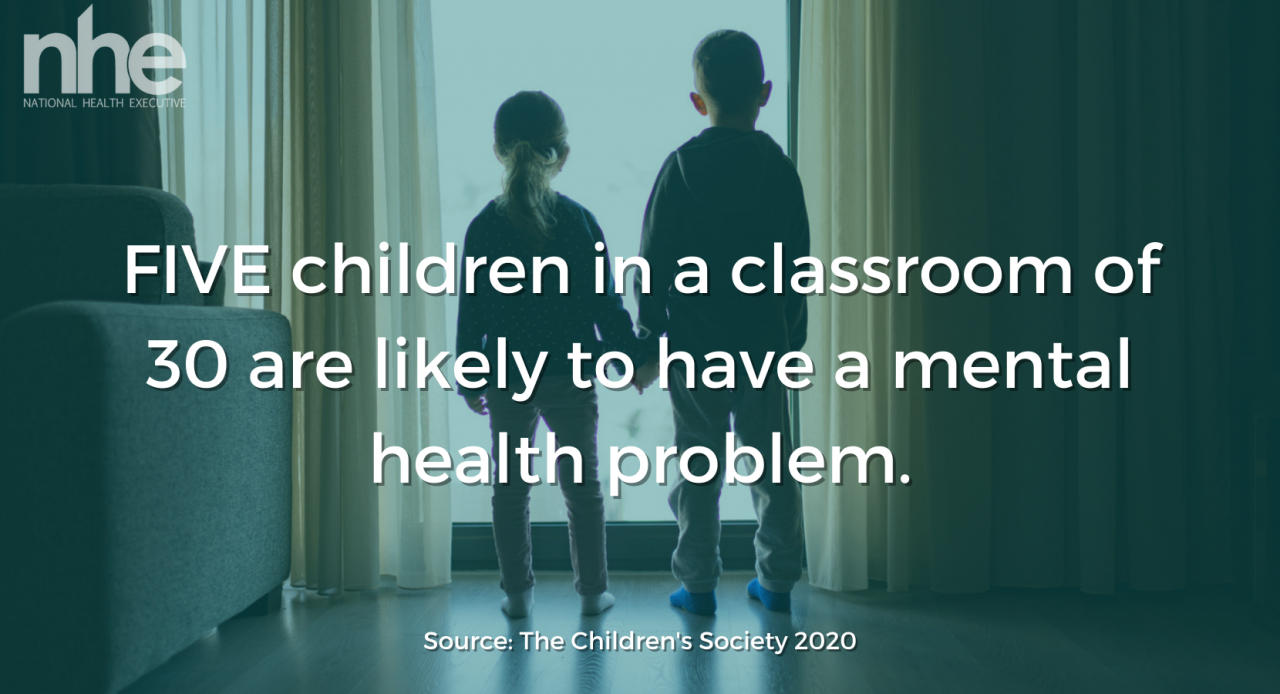 "A school counselling referral used to in the worst-case scenario take four to six weeks. Generally [children] don't wait longer than that but you're just not getting that service now", says Joanna Holmes, Children, Young People and Families lead at the British Association for Counselling and Psychotherapy.
"The waiting lists are much, much longer, so then that leaves young people unsupported and it's a dangerous, dangerous time."
The BACP are currently campaigning for all schools across England to have paid school counsellors, but currently there is no funding in place to achieve this.
Experts say that support from both the government and other organisations is needed to make this a reality and to begin to make a dent on the vastly growing waiting lists.
Joanna Holmes adds: "Our call for a school counsellor in every school is for government funded ring-fenced money. It's not asking for a full-time school counsellor, because that that would [cost] millions. It's an equivalent, so maybe three days a week, depending on your school size.
"There was no funding allocated in the comprehensive spending review to train more people to become mental health practitioners and their training is only one year, so that's how low level it is and that needs to be remembered.
"The IPPR report back in October 2020, said that schools in more affluent areas were more likely to employ school counsellors and schools with better budgets are likely to prioritize [these roles]. But it's where money is tight, and there's mass deprivation, that the schools can't afford to pay for a school counsellor, there's so many other demands on that money."
You can read more about the BACP's school counsellor campaign for a paid counsellor to be made available in every secondary school, academy and FE college in England here: School counselling in England campaign