Final designs have been unveiled for phase two of the ongoing redevelopment of West Cumberland Hospital in Whitehaven.
For the first time, detailed plans - as well as an artist's impression - have been shared for the proposed £40m project.
The ambitious scheme - if approved - will replace up to 40% of the original hospital and build upon the £90m investment from phase one of the project which was completed in 2015.
The new build is expected to bring a huge upgrade to facilities for both patients and staff, creating an improved environment while retaining bed capacity and services for the site.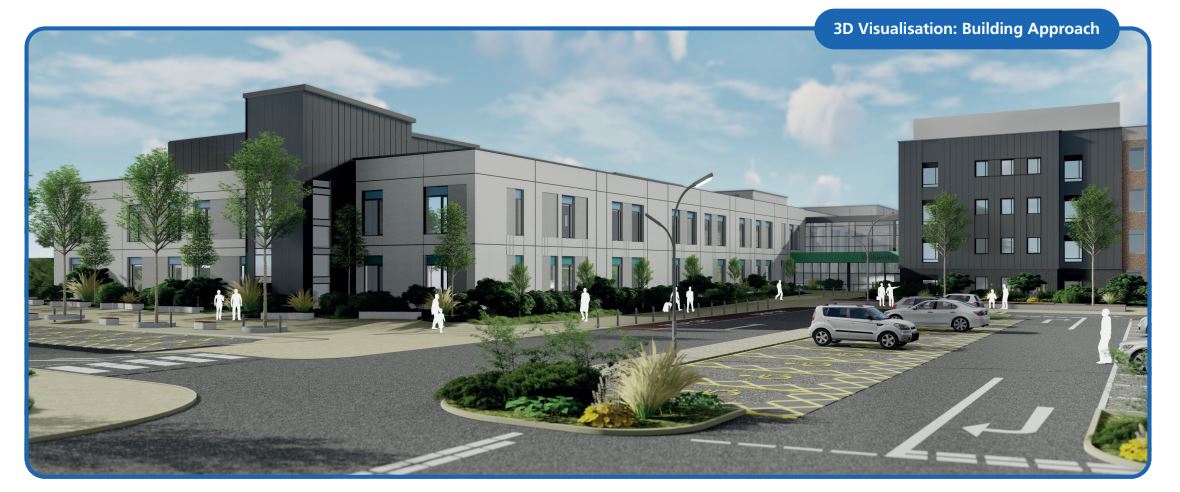 Lyn Simpson, Chief Executive at North Cumbria Integrated Care NHS FT, said: "We're extremely proud of the final design of phase two of West Cumberland Hospital.
"It incorporates feedback from clinical colleagues who will work in the areas and are therefore best placed to ensure the design works for both staff and patients.
"The plans focuses heavily on the needs and well-being of our patients including outdoor space and areas for increased privacy."
The new build will include a short stay paediatrics area; a care of the elderly ward; a specialist palliative care/step down ward; and a stroke/rehabilitation ward.
The plans also include the refurbishment of existing areas, including Gynaecology services, which will include a separate early pregnancy suite.
This is thought to offer pregnant women and their family's privacy from the other clinics which are run by the Gynaecology team. 
Below shows the ground floor of the redevelopment which will house: specialist palliative care, stroke rehabilitation and a 24 bed 'step down' ward.
Patients will benefit from the use of a private courtyard including palliative patients who could spend time outdoors should they wish, with their own entrance to a private courtyard.
Patients receiving stroke rehabilitation treatment will also have an outdoor area to undertake rehab outdoors. 
Ground Floor: 
1. Private Entrance to courtyard for Palliative patients to use 
2.  Separate area to support rehabilitation of stroke patients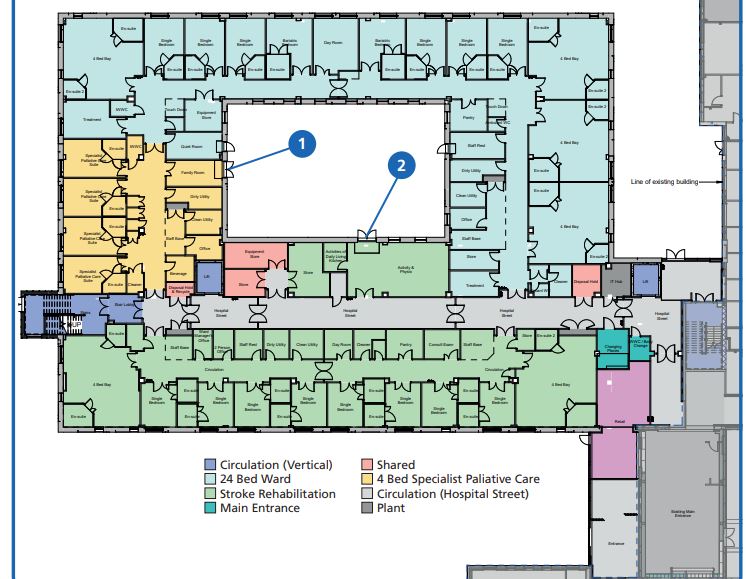 The Maternity unit will also benefit from the redevelopment, with the post-natal ward being housed alongside the Delivery suite and the Special Care Baby Unit.
This will then support women in an improved environment in which they can spend time with their baby in single ensuite rooms.
Establishing a suitable design for phase two has been a collaborative process between colleagues across the trust, ensuring the design is clinically-led. 
The design has been created and modified to accommodate the changing landscape within healthcare.
Elderly care will have both four bedded areas as well as single rooms.
This follows on from feedback passed on by patients, stating that they felt better when in the company of others, as well as single rooms that allow for privacy.
All areas have been designed to adhere to best practice for infection prevention and control.
Below is the first floor of the redevelopment which will house Care of the Elderly as well as Children's ward. Elderly care will have both four bedded areas as well as single rooms. 
The children's ward will comprise of a short stay assessment area as well as inpatients beds which can accommodate specific needs e.g. Children with learning disabilities or mental health issues.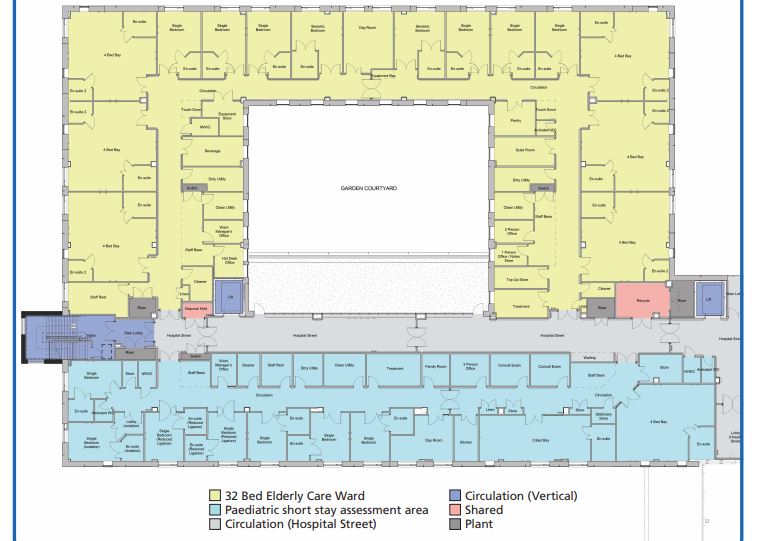 The designs have been submitted for final approval from NHS England & Improvement - and subject to that approval - the construction will begin in early 2022.
The project is expected to be complete by 2024.