In these unprecedented times, technology can and is helping during the pandemic in surprising ways. We have seen this in our core business, where there has been a surge for laptops and personalised IT solutions.
As a company that supplies many NHS trusts with mission-critical IT hardware, we have seen the healthcare sector face a surge in demand and have a consequent need for essential IT equipment and wanted to do something to help.
Shortly after lockdown was announced, we launched a free IT rentals service for NHS hospitals and healthcare services, which enables facilities to receive new or quality refurbished server, storage and networking equipment. This is ideal for any upgrades or replacements that are necessary for optimum uptime and performance to keep essential services running.
When data centre equipment fails, replacements are needed as soon as possible to ensure downtime is minimised. Whilst this is always the case, it is especially important for these next few months as the world relies upon technology more heavily for everything from food shopping to online doctor consultations.
At Techbuyer, we have seen an increase in demand for new and refurbished laptops for remote workers, as well as bespoke Configure-to-Order servers. This week we have worked with an NHS trust who urgently needed database capacity through remote access using Dell servers; they were assembled according to the trust's specifications and shipped the very next day. It has been important to assess changes in the market and then adapt as necessary to ensure we can help our staff, customers and the wider community in the best way possible.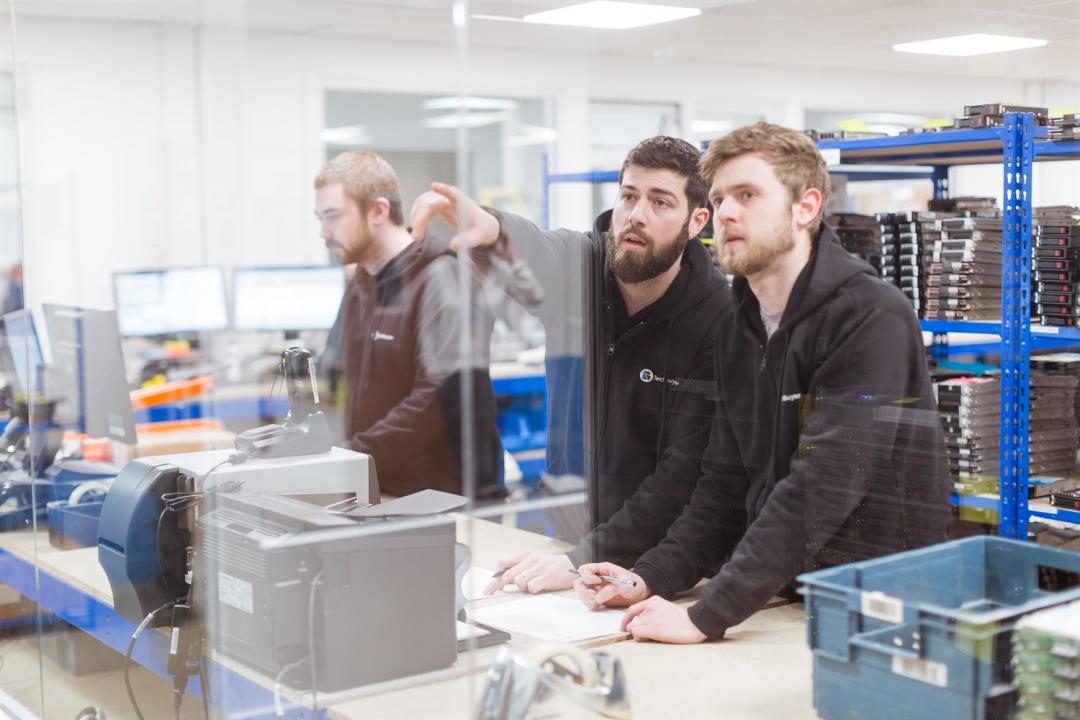 Our wide range of stock has meant we have been able to provide other equipment too. We have supplied a hospital with webcams, so that patients in ICU beds can keep in touch with loved ones at this difficult and often frightening time. We also provided laptops for local doctor's practices so that they could enable remote access between patients and doctors, and free up beds in hospital.
We are also in the fortunate position of being able to use spare capacity for a greater purpose. The [email protected] project contributes compute power to aid Covid-19 vaccination research. The application utilises CPU and GPU power to help researchers at Stanford University identify points at which the virus suppresses our immune systems. Techbuyer has completed 359 work units and is ranking as one of the top 10,000 team contributors. If you are interested in becoming one of the 700,000 people contributing power for life-saving research, you can download the application here.
Techbuyer is a global specialist in the buying, selling and refurbishing of data centre equipment. We have helped thousands of businesses, universities and public sector organisations to maximise their IT budgets, and provide a range of server, storage and networking equipment.
With secure data erasure, rigorous testing and a three year warranty as standard, working with Techbuyer guarantees excellent and reliable performance. To find out how we could help your organisation, visit Techbuyer.com, or email us at [email protected].