Across all industries, organisations are changing how they work in an attempt to increase their efficiency and effectiveness. Adding to this, businesses are having to adhere to social distancing measures, meaning that they are trying to restrict person-to-person contact. In their attempts to limit this, organisations are turning to automation and technology.   
A common point of interaction transpires when individuals come together to collect or deliver items. In healthcare environments, interactions between members of staff and patients occur frequently, with items being regularly exchanged between the two. For example, when it comes to testing, patient samples will either be taken by clinicians, or patients will have testing kits given to them, so that they can return samples in order to determine the necessary course of action.
However, now more than ever, there are many issues associated with this manual way of working.
Parcel Lockers for Healthcare: Benefits from Quadient on Vimeo.
Firstly, this current process is not particularly convenient, with it consuming a lot of time for both healthcare workers and patients. This is of particular relevance since healthcare facilities around the country – such as hospitals and clinical labs – are busier than ever before.
Secondly, there is a lot of person-to-person contact involved in this process, from when the patient is supplied with their testing kit, to when they return the kit to a clinician. This is especially unnecessary at the moment, with healthcare organisations required to keep social distancing measures in place where possible. Finally, it also leads to situations where patients are having to wait, in large numbers, in a room to collect or drop-off an item, which is not ideal given the current social restrictions in place.   
In order for this process to work well, it must be convenient, seamless, and secure for both the patient and the member of staff. As such, healthcare organisations must find a way to streamline collection and drop-off of items for patients and staff – this is where intelligent parcel locker solutions come in
Secure lockers provide the perfect exchange points
Intelligent parcel lockers are used as a hub by organisations across all sectors as they can streamline and improve handling processes for both incoming and outgoing items. Instead of an individual having to take delivery of each item, as well as being responsible for tracking down the intended recipient of the item, they can now be delivered to a secure hub. This is where parcels are securely stored in lockers until the recipient comes to collect them.
By using parcel lockers, the pressure on staff to record and manage the arrival of parcels is alleviated, while those collecting an item can pick it up at a time that is convenient for them.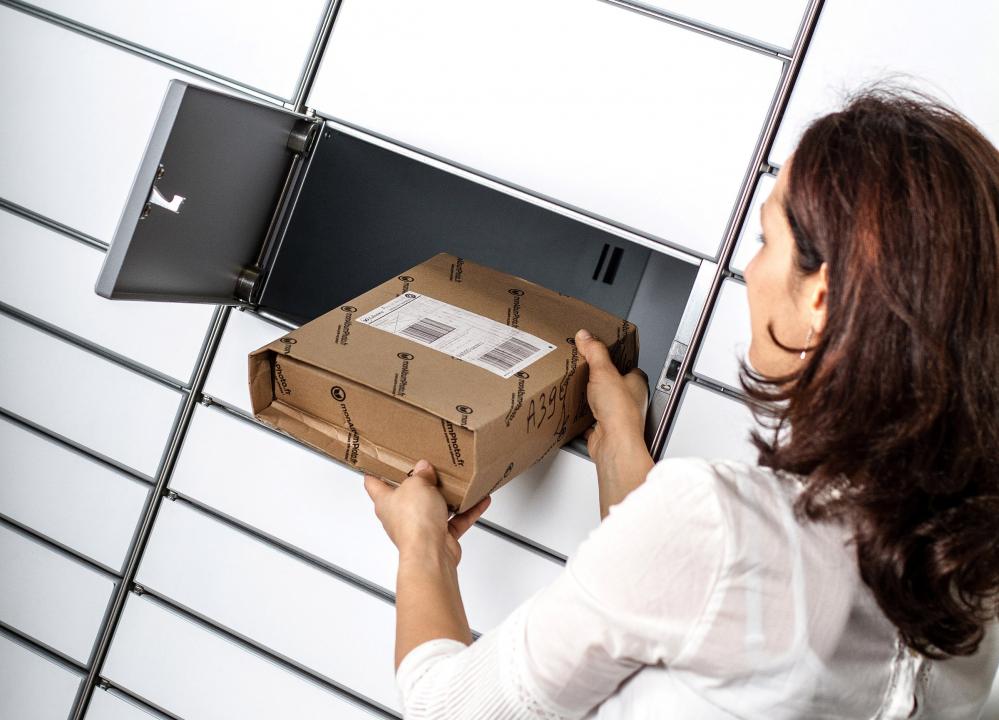 Additionally, lockers enable those in healthcare facilities to exchange all manner of items while reducing person-to-person interactions. The contact involved in the exchanging of items – such as testing kits and patient samples– can all be significantly reduced by using secure lockers. 
This effectively means that both collection and drop-off become a self-service system. For example, when it comes to testing, a patient will be sent an automatic notification when their kit is ready to collect. This notification, which may be received via email, contains all the necessary information needed to enable the patient to access the relevant locker and collect their item. 
Streamlining collection and drop-off 
Healthcare organisations are working hard to limit person-to-person contact, as well as trying to prevent unnecessary groups of patients from waiting within their facilities. By using intelligent parcel lockers to facilitate efficient processing and distribution, the collection and delivery of items within healthcare organisations can be streamlined through secure automation.
This solution provides a number of benefits:
Time 

– Perhaps the most important issue that parcel lockers will help healthcare organisations to address, is that they will enable staff at these facilities to spend less time administering manual processes, preventing valuable time being wasted

Reduced contact

– Fewer patients wait around the facilities and unnecessary person-to-person contact is limited during the handover of physical items

Convenience

– Individuals who are collecting or dropping off items can do so at any time that suits them, with parcel lockers available to use 24/7
Security – Lockers keep items safe until healthcare staff or an authorised patient access them to remove the item. Adding to this, secure lockers make sure that patient information is safeguarded, keeping all patient details confidential
Traceability – Healthcare facilities are able to keep track of all items that pass through the system's digital record, eliminating the risk of lost or stolen goods
Parcel Lockers for Healthcare: How it works from Quadient on Vimeo.
Ultimately, through the use of automated parcel lockers, healthcare staff no longer have to waste their time fulfilling repetitive manual tasks, allowing them to spend more time on activities that are of far greater value. For all concerned, the use of intelligent parcel lockers in healthcare environments can help to facilitate a smaller number of patients on-site in healthcare facilities at any one time and a reduction in unnecessary person-to-person interaction. As such, it can be seen that the implementation of parcel locker solutions in healthcare environments is greatly beneficial for healthcare facilities.  
To find out more about automated parcel locker solutions within the healthcare sector, get in contact or visit Quadient.