'Data Saves Lives' is the bold statement that prefaces NHSX's draft data strategy for health and social care. The benefits that data promises are clear for those of us within the system, but now is the time to really ensure proper engagement is carried out to garner public and patient consent, says Dr Rishi Das-Gupta, Chief Executive of the Health Innovation Network.
Data has long been a topic of conversation within the health and social care sector. Whether we're talking about analysing, sharing, or standardising it, almost everyone from frontline workers to CCIOs has an opinion on NHS data – particularly on areas for improvement.
Collectively, we know that more effective use of data offers the potential to improve and speed up face to face clinical decisions, as well as help precisely target resources to where they're needed, allowing us to identify and tackle challenges such as health inequalities. Data and related issues such as interoperability are of course also vital factors that underpin innovation across the NHS and care sector.
That is why we welcome NHSX's draft strategy "Data Saves Lives: Reshaping Health and Social Care with Data", which sets out NHSX's vision and offers an action plan to make better use of data.
More important than the current draft strategy, however, is the commitment from NHSX to involve patients and the public in shaping the final outputs and outcomes of this work.
Looking back to the future
We can look at lessons from recent history that emphasise the importance of this approach.
The Devo Manc agreement in 2016 paved the way for councils and NHS in Greater Manchester to take control of the region's £6bn health and social care budget and showed what can be achieved when we have the system, clinicians and the public all pushing in the same direction.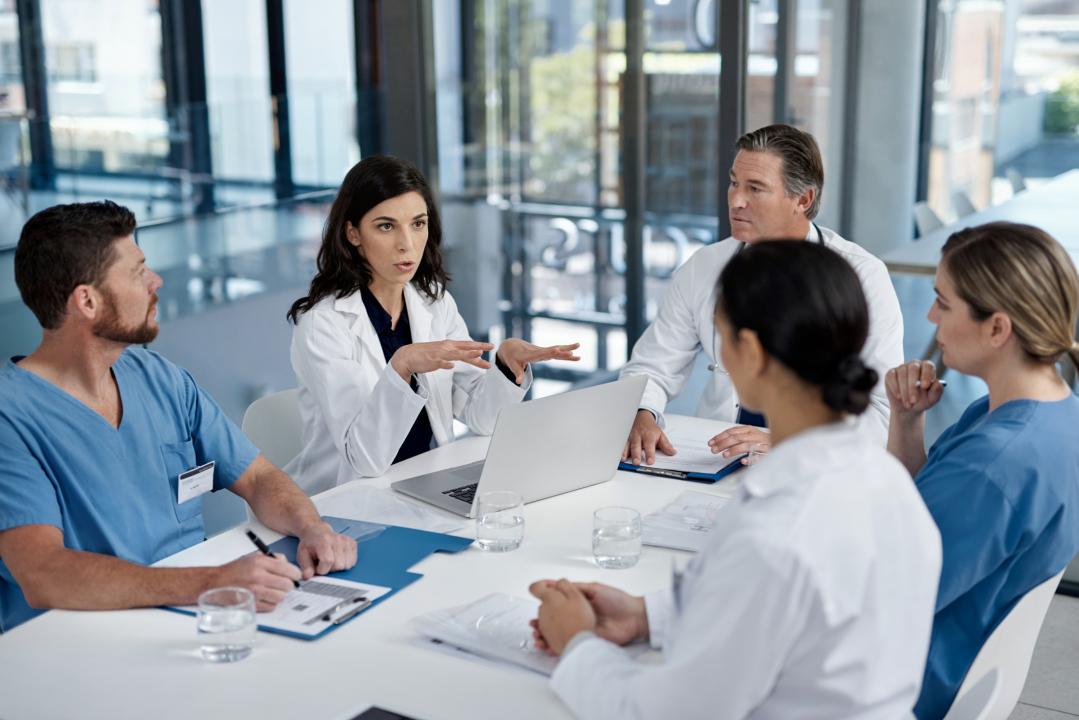 Part of this transformation is the GM Care Record project which has been overseen by Health Innovation Manchester and the GM Health and Social Care Partnership, working on behalf of GM's devolved health and care partners. Rapid progress to rollout the shared care record was made in weeks rather than months at the start of the pandemic as part of the city region's Covid-19 digital response plan and collaborative effort.
Safeguards around the use of the data included meeting national guidelines, such as defining under which circumstances professionals can access the data as well as using anonymised data for Covid-19 planning. Importantly, the work involved patients and the public at every level, including executive oversight by an expert group including members of the public.
In total, 3.1 million patient records from 443 GP practices in GM and data feeds from all mental health NHS Trusts and all NHS acute trusts are now flowing into the GM Care Record. It has proven to be invaluable in Covid-19 with information about when a patient has been tested or diagnosed collated to map the spread and allowing GM to develop programmes of work to counter the pandemic.
That was in contrast to the NHS's ambitious care.data programme, which sought to create a national database of patients' medical records spanning primary and secondary care. This was closed in 2016 after criticism for taking a paternalistic approach to data transformation, ultimately failing to win the public's trust and losing the battle for doctors' support.
Covid-19 – a catalyst?
There was a realisation during Covid that sharing data allowed us to change services quickly and that the data was not as joined up as it could be. Through Covid we have identified that there is a great opportunity in using linked and integrated datasets for planning and research and validating whether or not innovations help in new pathways.
Real world data is already playing a vital role in improving care pathways. As one of England's 15 Patient Safety Collaboratives, my own organisation – the Health Innovation Network – has been part of a national AHSN Network programme that means all eligible patients at risk from Covid-19 now have access to an early-warning system if their condition worsens.
During the pandemic, reduced oxygen saturation levels have been shown to be a key identifier of deterioration in patients with confirmed or suspected Covid-19. Covid [email protected] uses simple devices called pulse oximeters for patients to safely self-monitor their condition at home, providing an opportunity to detect a decline in their condition that might require hospital review and admission.
At the peak in January on a single day up to 900 people were being supported by [email protected] services. In the Covid virtual wards around 180 patients across south-east London being monitored at any one time, helping reduce the pressure on hospitals. Under enormous pressure, safe and effective sharing and use of data made these advances possible.
There are also emerging examples from the past year of how remote monitoring and the rich data collected by new innovations in this area could improve clinical outcomes and drive efficiencies in social care.
Scaling up to system change
As we move from these pilots to driving the spread and adoption of innovation at scale, co-design and public engagement about how we use data must be paramount.
One final example of effective public consultation over data use to reflect on is the HIN-backed OneLondon project. OneLondon established how Londoners wanted health and care services to use their data through Citizen Summits.
Involving up to 100 diverse citizens across the capital, there was strong endorsement for joining-up information held by the NHS and care services to improve care for individuals and for the population, as long as certain conditions are in place. See more about this project here.
NHSX have begun a really important conversation about data on a national scale. I hope that now we can all do our bit to make sure every voice helps to shape this conversation – and that we deliver a final strategy that is as much a product of the people as it is us within the system.