Thousands of hospital patients will be able to be seen at the new 'health village' in Poole's Dolphin Centre, after University Hospitals Dorset (UHD) become the first NHS Trust to launch the 'Think Big' project.
The initiative is the first of its kind in the country and aims to tackle the huge NHS waiting lists backlog, as well as bringing diagnostic services closer to the community.
With the help of Yorkshire-based company, Innova Care Concepts, an outpatients assessment clinic, located on the second floor of Beales department store, was built from nothing in a matter of weeks.
Constructed using material and equipment from decommissioned Nightingale hospitals, the 20,000 square foot clinic will cover ophthalmology, dermatology, breast screening and musco-skeletal services, with dozens of volunteer navigators helping with patient flow.
The main objective of the project was to 'repurpose' existing materials and turn a redundant department store into a working, functioning clinic within an incredible short space of time.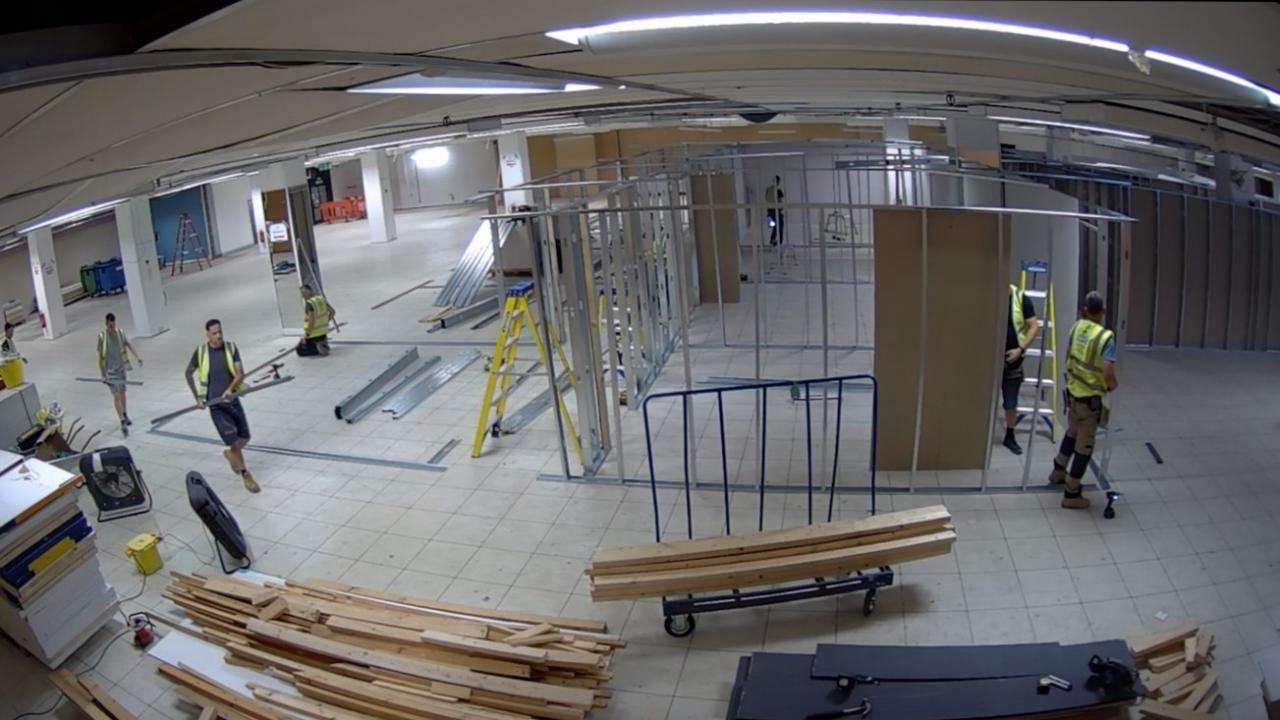 A huge number of items of registered equipment were repurposed, with the Dorset team able to use Innova's web portal to view every item online, so that the right equipment could be selected.
As a result, by working closely with construction partners CFES, architects BDP and the NHS team, Innova Care Concepts were able to ensure that over 70% of the site was kitted out re-using equipment and materials from the Nightingale projects they had previously worked on.
This ground-breaking initiative, which has already been looked at by the NHS nationally, will see the new 'health village' cater for around 130 patients per day and help make medical appointment less of an ordeal.
Products and services repurposed included:
         Numerous items of registered equipment
         1,000 plasterboards
         Over 200 light fittings
         Over 90 doors
         24,000 metres of metal stud
         12,000 metres of cabling
         1,000 metres of plumping pipework
         2,600 square metres of partitioned space
Ashleigh Boreham, Deputy Director of Transformation for NHS Dorset Clinic Commissioning Group: "The shared learnings obtained from the Nightingales' set up was a huge advantage to the team, knowing what worked in terms of construction, what could easily be re-purposed and having great existing relationships meant meetings could be held virtually saving the whole team time, carbon footprint as well as maximise the speed of the project."
Joe Hulbert, Sales Director, Innova Care Concepts: "It has been our pleasure to help provide a solution for our amazing NHS staff at this critical time. Using our experience and agile team, we were able to support UHD by repurposing existing NHS assets then sourcing, procuring and project managing the rest of the equipment required.  Not only were we able to help UHD make some cost savings, we were also able to manage and oversee the whole equipping process whilst adhering to the tight timescales. As a result, UHD have a fully-equipped outpatients assessment clinic turned around within a matter of weeks, that can provide vital care services to their local community."