The National Institute for Health and Care Research has announced that it has awarded funding for a number of development projects, looking at supporting work and health.
With £1.5 million of investment being committed to 13 projects, this award marks the beginning of what the National Institute for Health and Care Research (NIHR) has called a "substantial investment to boost work and health research within the UK," as researchers work to find better ways of supporting working people as they look to stay in, return to, and leave work happier and healthier.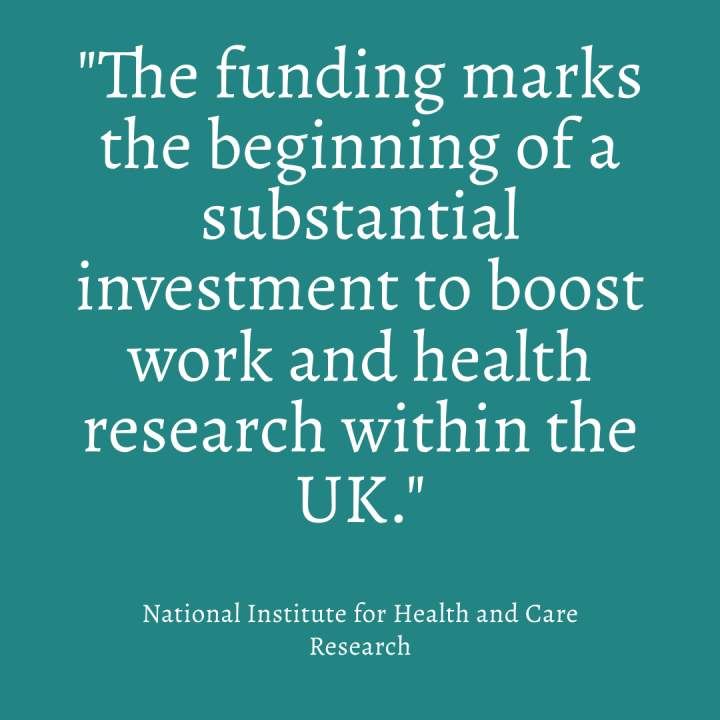 A range of topics are covered by the projects, including support for people who have musculoskeletal conditions, as well as how large companies can support those that are smaller, and the impact that healthy lifestyle in younger workers can be supported. Included in this is research into the ways that workplaces can encourage better sleep patterns and diet, as well as becoming more inclusive and supporting older workers.
According to the NIHR, there are approximately 13.7 million people of working age in the UK that are living with a long-term health condition, including 8.3 million disabled people who have their ability to carry out day-to-day activities reduced. With only half of the disabled people that are of working age in work, compared to 80% of non-disabled people, this research has the potential to deliver huge benefits across the country. Improved employment, income and health can bring social and economic benefits across the board.
As well as improving the workplace, these projects will give researchers the opportunity to begin addressing significant challenges in work and health. This will be done by allowing researchers to properly harness the skills and expertise that is required to address challenges, whilst also successfully bidding for further funding from other NIHR research programmes.
Image credit: iStock