NHS Digital have appointed Jo Dickson as their new chief nurse. Ms Dickson's nursing career spans over 25 years, with her most recent position being the Clinical Informatics Director at Nuffield Health. Most of Ms Dickson's clinical career was spent at Leeds Teaching Hospitals NHS Trust, where she was the Chief Nursing Informatics Officer (CNIO).
During her career she has taken on a variety of clinical leadership roles, including being a lead nurse in informatics, and eMedicines, as well as a clinical nurse educator. She has also led numerous technology-enabled change programmes, including ePMA, EPR, and shared care records programmes. Ms Dickson was also involved in an EHI CCIO Leaders Network project, aimed at supporting the acceleration and development of chief clinical information officers.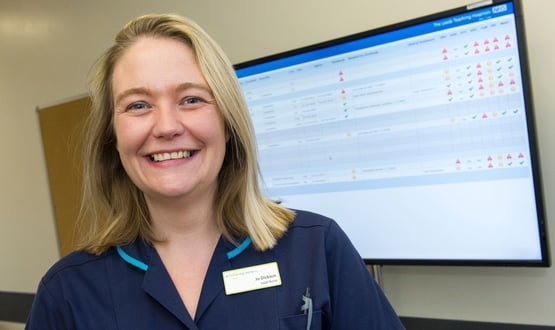 Ms Dickson said: "I'm very excited to be joining NHS Digital, having observed the work during the last year in delivering digital services to support clinicians and citizens during the Covid-19 pandemic.
"I'm also looking forward to working in partnership with the national CNIO, Natasha Phillips, and her team to support the delivery and implementation of the digital priorities for nursing and midwifery that are a key part of the wider agenda for Chief Nursing Officers."
Ms Dickson is the current Chair of the Digital Health CNIO network and a founding fellow of the Faculty of Clinical Informatics. She has a particular interest in the use of interoperability standards to improve information sharing between healthcare settings, clinicians and citizens, in order to optimise patient outcomes and quality of care.