More doctors and nurses than ever are working in the NHS to help deliver appointments, battle backlogs and accelerate diagnoses, the Department of Health and Social Care has announced.
The latest statistics show there are more than 1.27 million full-time equivalent staff working across trusts and commissioning bodies in England, which is over 51,500 more people compared last year – a 4.2% increase.
More specifically, the data shows that the NHS has over 5,300 more doctors and more than 12,300 more nurses working compared to February 2022, whilst, compared to 2010, there are now more than 37,800 additional doctors and over 53,700 extra nurses bolstering health service ranks.
This comes as supplementary data indicates that more than 25,000 extra primary care staff are working, meaning the Government is on track to deliver against its target of recruiting 26,000 more primary care staff by March 2024.
Statistics also show that, as of last month, there were 440 more full-time equivalent doctors working in general practice compared to a year prior, with March 2023 delivering nearly two million more GP appointments than the year before.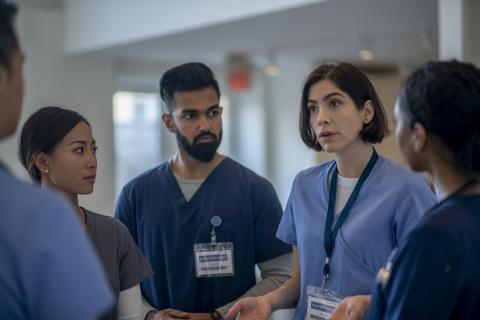 Secretary of State for Health and Social Care, Steve Barclay, said: "Today's figures demonstrate the clear progress being made to train and recruit record numbers of staff across the NHS and in primary care. Cutting waiting lists is a key priority for this government and we are committed to ensuring we have the workforce in place to achieve that.
"We will soon be publishing a long term workforce plan focused on recruiting and retraining more staff – to help tackle the backlogs and improve patient care. We will also be publishing a plan outlining further support for primary care."