Ambitious proposals were submitted to the government on the 9th of September, asking for over £1.7bn in funding for three new hospitals.
This could see the development of Europe's first carbon neutral hospital; a mental health hospital replacing a Victorian era building; and a single hospital site bringing two hospitals together.
The proposals were submitted by the Act as One health and care partnership that covers Bradford District and Craven.
The combined bid is in addition to three individual proposals submitted by Airedale NHS FT, Bradford District Care NHS FT, and Bradford Teaching Hospitals NHS FT.
The proposals are being backed by NHS Bradford District and Craven CCG, Bradford Council, and the West Yorkshire and Harrogate Health and Care Partnership.
Cllr Susan Hinchcliffe, Leader of Bradford Council has hailed the ambitious plans: "We are excited by the proposal being submitted for three new hospitals that would revolutionise the way we deliver health and care while also contributing to our wider regeneration and recovery plans.
"I fully support the collective bid that shows the strength of our partnership that genuinely demonstrates the vision we have to Act as One in all that we do."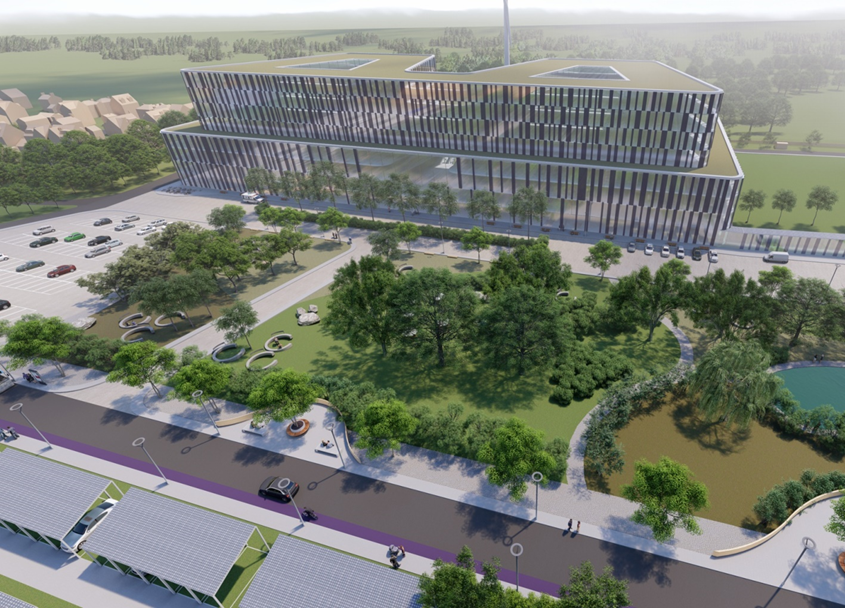 The proposals build on extensive work involving a range of partners, community groups, health and care staff, and feedback from citizens on current health and care facilities.
If the bid is successful, it could see state-of-the-art facilities being developed over the coming years.
Cllr Richard Foster, Leader of Craven District Council, said: "This is a truly impressive proposal that shows how we are working collaboratively to transform health and care.
"I am delighted to be able to back this bid that would bring a real sense of pride and help us attract the best talent to Bradford District and Craven.
"This bid could be a real game changer for all of us."
The new hospitals would go beyond providing hospital care and include options that would encourage wider community use of the buildings to help people live well.
This would also assist in contributing to the wider economic regeneration of the district and wider region.
The bid links to broad-ranging plans that are considering how other buildings and community assets – such as health centres, GP surgeries and community centres, can help deliver the health, care, and well-being services to meet future needs.
Helen Hirst, Chief Officer for NHS Bradford District and Craven CCG, said: "Our plans would radically transform health and care services for our communities, contribute to the wider economic recovery plans, encourage inward investment, attract and retain the best talent and build on wider regeneration plans both for Bradford District and Craven and our wider region.
"They would also allow us to positively contribute to carbon zero or carbon neutral ambitions."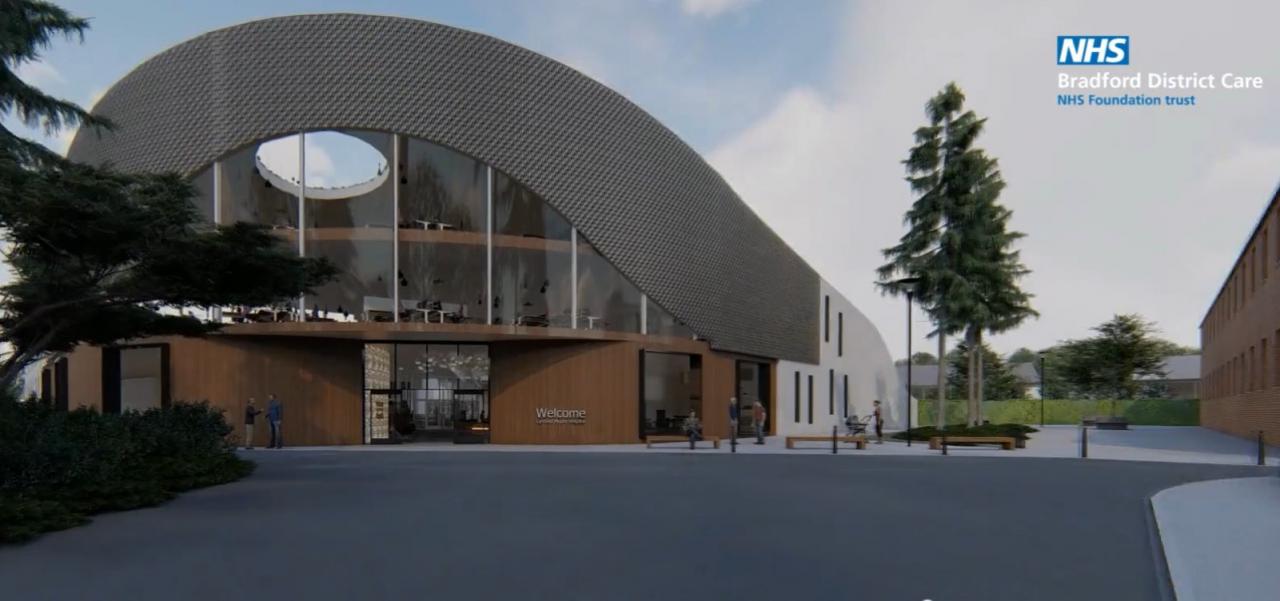 Therese Patten, Chief Executive for Bradford District Care NHS FT, commented: "This bid has been built on a comprehensive and collaborative approach that recognises the collective strength of all our partners and our bold vision to radically transform health and care services.
"In addition, we want to look beyond the model of hospitals being solely there to provide care to actually being community-based and community-led resources that impact on wider well-being and challenge stigma."
The three hospitals would be developed as part of a phased programme starting with Lynfield Mount, Airedale Hospital, and a new single-site solution combining St Luke's Hospital and Bradford Royal Infirmary services on one site.
Brendan Brown, Chief Executive for Airedale NHS FT, added: "We have put together a compelling case that highlights that doing nothing is not an option for us at Airedale due to our buildings now reaching the end of their life.
"Our plans would see us create the first carbon neutral hospital in Europe, directly contributing to local and global efforts to combat climate change.
"Our proposal builds on detailed discussions with colleagues in NHS England and NHS Improvement and the Department of Health"
Mel Pickup, Chief Executive for Bradford Teaching Hospitals NHS FT, said: "We want to create modern health and care facilities that support our people and our citizens by securing safe, efficient and fit for purpose hospitals and healthcare for generations to come."
The Government's New Hospitals Programme has already announced 32 new build projects.
It is now considering the latest expressions of interest for a further eight projects.
A final decision on the eight new hospital schemes is expected to be announced by the government in spring 2022.