West Suffolk NHS Foundation Trust (WSFT) has submitted plans for a new placement hospital, which will take five years to construct and feature a range of modern features.
The new site will replace the existing West Suffolk Hospital building at Hardwick Lane in Bury St. Edmunds, which has been in operation since 1974.
The 48-year-old building has undergone significant renovations and investment during it's time, including the introduction of a number of new clinical areas such as a state-of-the-art cardiac centre, labour suite, and acute assessment unit. However, WSFT now feels the buildings and layout of the hospital means that there are limitations to further investment.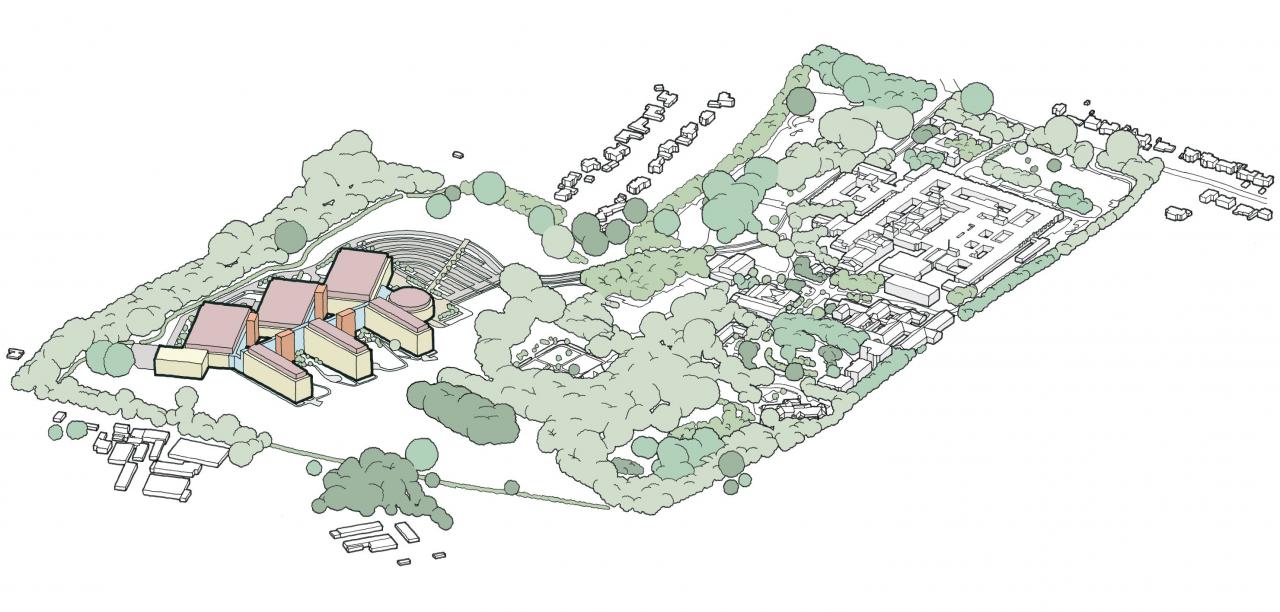 Even if approved, construction remains a number of years away, with the trust targeting a completion date of 2030 – in line with the Government target for its 40 new hospitals, of which West Suffolk was one of the confirmed projects in the Health Infrastructure Plan (HIP).
When completed, the building will be spread across a 100,000 square metre site, which will include a multi-storey car park and associated supporting infrastructure.
The new hospital will allow the trust to "deliver the 21st century healthcare that we believe our patients and staff deserve", WSFT said.
Interim Chief Executive at West Suffolk NHS Foundation Trust, Craig Black, said: "interim chief executive Craig Black said: "The outline planning application seeks permission for the initial impression of the project and how it might fit into its surroundings.
"We thank everyone who has participated in the engagement opportunities we have provided so far; your input is invaluable, and we look forward to working with you all as the project progresses."
The trust hosted a Q&A function on its website to answer common questions about the project for staff and residents. That can be accessed here.
Further details on the plans submitted by the trust can be accessed from West Suffolk Council's planning portal, using reference: DC/22/0593/HYB.