In light of the ongoing coronavirus outbreak, workforces have seen a need to keep people separated on sites, with specialist shelter provider Zappshelter having produced an innovative product designed to assist their needs.
Targeting a range of essential services still working through the coronavirus situation, Zappshelter's product meets the needs of anyone who needs to keep people apart, be that the NHS and emergency services through to essential services and factories.
Highly portable and rapid to install and dismantle, the ZappshelterAir is an industrial air beam tent system which can be erected in minutes and remain in place as long as needed on site. Yet, due to its innovative design, the tent structure is neither light nor flimsy, allowing it to operate as a tough, long-lasting structure.
Ranging from 6m (20ft) wide to 18m (60ft) wide, these highly effective structures will provide protection and cover in almost any location. All that is needed to operate the ZappshelterAir is a power supply – with everything else essential, including their blower, included.
To put the measurements into context, an 18m wide unit would allow for six cars to line up side by side with room to open the doors between each. At 5m (16ft) long, each unit comes complete with end walls, but they can be joined end-to-end indefinitely to form much longer covered areas if necessary.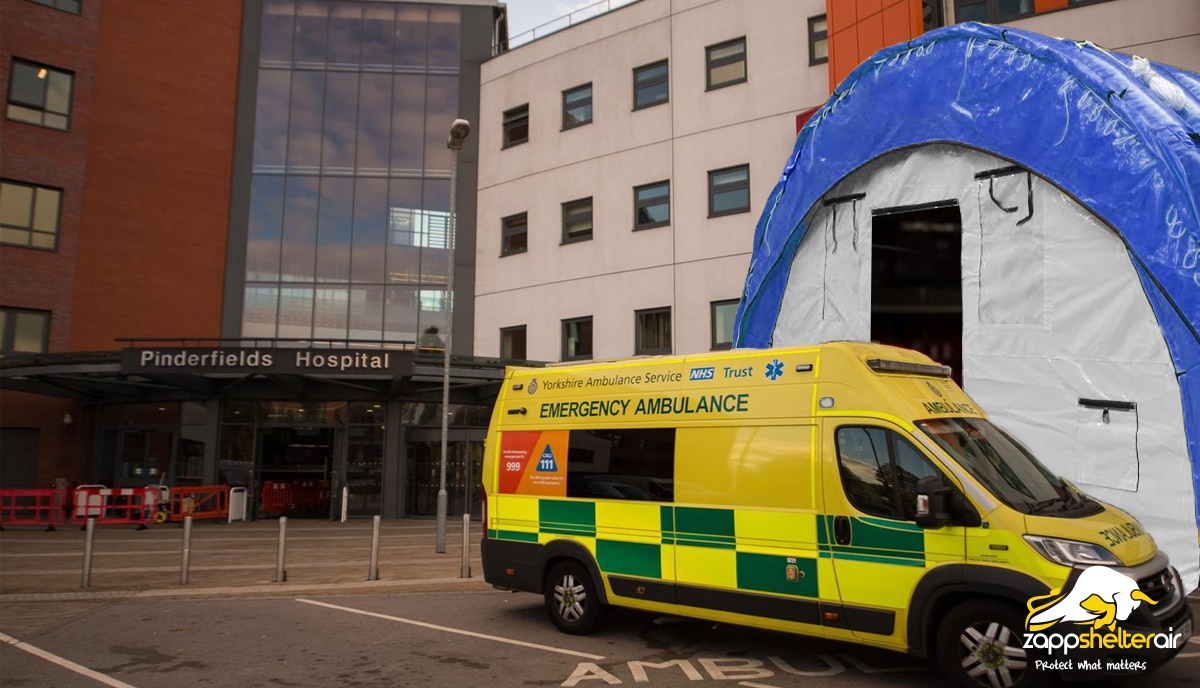 Craig Michel, Managing Director at Zappshelter, explained: "We have been working on this product for 18 months now but, when we realised the seriousness of the Covid-19 coronavirus, we accelerated our program and got it to the market immediately.
"This is a perfect product for Covid-19 testing stations – fast to erect, portable and fire-resistant.
"We want to spread the word far and wide in view of doing all we can to support the NHS and other essential services at the moment. Our thoughts and prayers are with those amazing doctors, nurses, paramedics and other NHS personnel at this difficult time, and I would like to do all I can to help.
"I'd urge everyone to share this product. It isn't about profits – it's about supporting the country in a time of need."
To contact the Zappshelter team for more details, they are available on 0208 0505 121 or by email at [email protected].