Following the success of an avatar-led, interactive, information programme for patients with chronic kidney disease (CKD), other regions have adopted the programme. It was initially commissioned as a year-long pilot, on behalf of Royal Berkshire NHS Foundation Trust (RBFT).
The aim of the programme was to evaluate how patients understand and want to consume health information about their CKD.
Dr Emma Vaux led the clinical team and worked in collaboration with Cognitant to create an easy-to-understand and accessible information pack, available in two formats: written information with diagrams, and immersive, interactive animated digital information.
Patient feedback was gathered, based on both formats, which was carried out in the form of questionnaires to assess effectiveness, and understanding and ease-of-use.
The results showed that patients knew more about CKD (96% digital versus 88% written), found the content easy to understand (100% digital versus 88% written), and that it was easy to find the information (100% digital vs 87% written).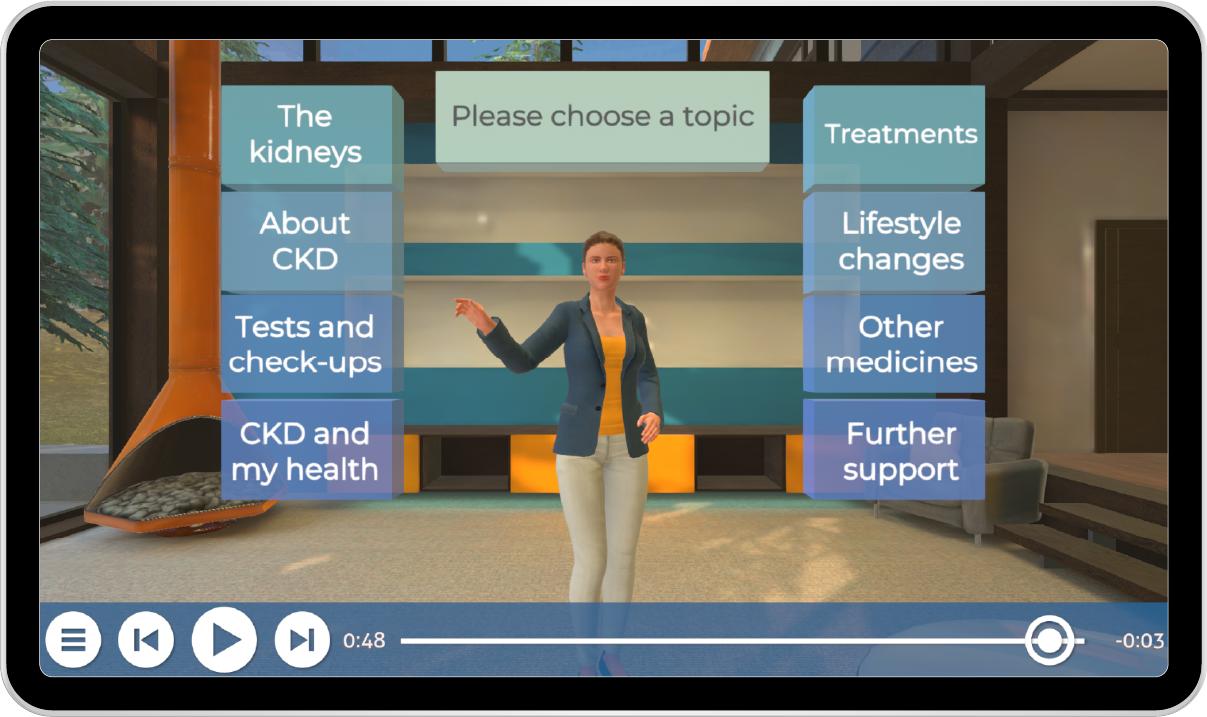 Emma Vaux, Consultant Nephrologist and Physician at RBFT, said: "This pilot was incredibly insightful for us as we had the opportunity to really explore how people consume health information and whether they would accept the digital delivery of this information.
"We chose CKD as it was one of our biggest patient cohorts. Being able to reinforce patient information given, and more importantly for patients, to have a range of ways to access information at their fingertips, and revisit it when they want to, is transformational.
"Our vision, through the programme, is to improve patient experience, enable them to be well informed, both in their self-care and avoidance of complications, as well as ultimately delaying CKD progression. We are really pleased by the feedback so far. We are excited to continue to demonstrate the benefits of the programme across the wider community and the whole health and care system."
It has since been converted into different languages and will cover additional subject areas. Since the pilot, the programme continues to be used and the languages it is translated into are: Nepalese, Urdu, Punjabi and Polish; with cultural adaptation to address the needs of wider groups of patients. Information on Acute Kidney Injury (AKI) will also be added to the programme in the next few months.
It was funded through Q Exchange by the Health Foundation and NHS England and NHS Improvement.