While the opportunities for growth and development in health and social care are limitless, it takes a dedicated workforce to bring them to life.
Deciding to join a health or social care profession can often happen early on in life, and with the right guidance can lead to so many different career paths.
One such school paving the way for bringing the next generation of students into the sector, is Valley Park School in Maidstone, Kent where BTEC qualifications are at the heart of the curriculum.
The school is a mixed 11-18 academy where Kathy Prebble is head of health and social care. She strongly believes that the progression from Level 2 to Level 3 qualifications allows students to continue in areas they enjoy and would like to pursue as a career in their future.
Practical experience helps equip students for later life, and the flexibility of teaching a BTEC subject allows for different teaching styles so that it never becomes mundane.
"BTEC in health and social care provides learners with the knowledge, skills and behaviours they need to progress and are globally recognised."
This is especially true for health and social care, as there is so much extra scope that you can add into the course. As part of the more practical side of the course, we do a number of different activities.
First aid is important for any health and social care student, so we train our students to do CPR on Resusci Annies and then put them in the recovery position.
We use Cyber Babies and a 'Baby Egg Challenge' where students have to look after an egg for a week, allowing them to fully understand the challenges of caring for infants in a very hands-on way.
It's very important to us that once students have got the knowledge, they can put that into practice and have an application of that knowledge. It also encourages some of the more introverted learners to work in team situations, where some then show their natural leadership skills.
Students can gain confidence from real-life placements and community engagement.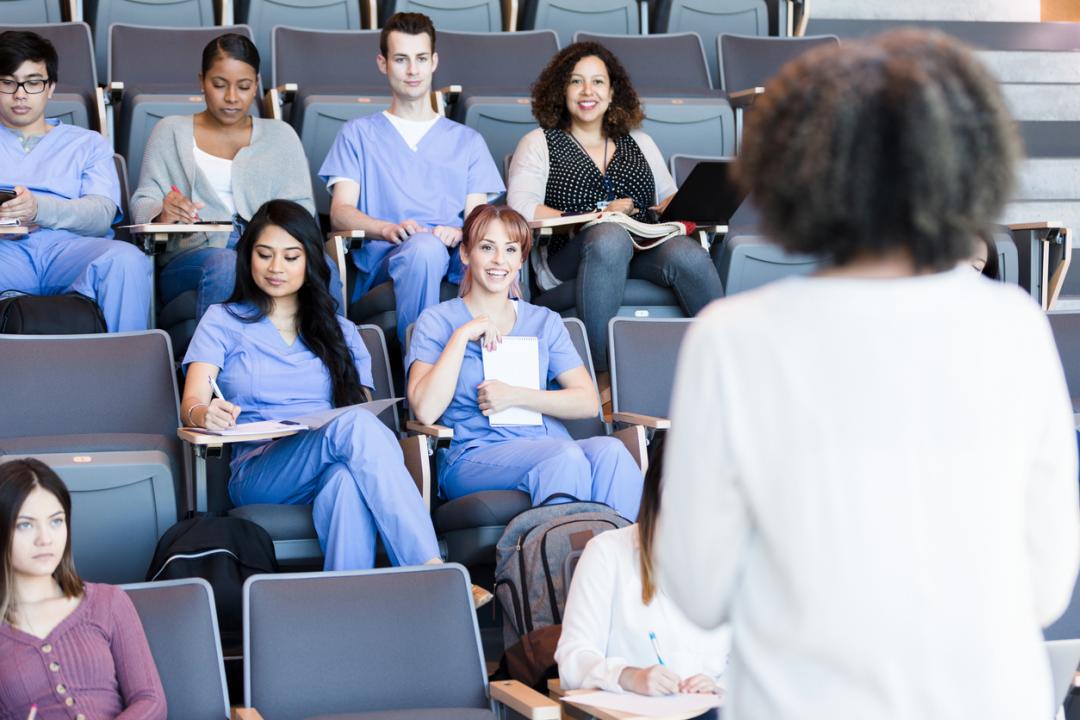 Valley Park also run lots of projects for their Health and Social Care students, such as Dementia Cafes with the help of local charities, where the students have all been trained as 'Dementia Friends'.
The Sixth Form students have also volunteered in local disability groups. From this, the students gain such good skills that they can use within any career they choose to. Skills such as communication, confidence and independence are all so transferable to any job they'd like to do.
Former health and social care student at Valley Park Chloe, concludes that the Level 3 practical experience that she "has gained has made the qualification much more relatable to life as all the skills you learn are applicable to any situation."
Claire Rogers, Interim Senior Vice President of BTEC and Apprenticeships for Pearson commented: "BTEC in health and social care provides learners with the knowledge, skills and behaviours they need to progress and are globally recognised.
"They continue to be the most popular vocational qualification to support progress to university, with half of Level 3 BTEC graduates continuing to higher education. Many of the students receiving results this year, will now step into these crucial sectors experiencing a skills gap."