Health Education England launched a campaign this week to encourage former nurses to return to practice.  
The campaign includes inspirational 'return to practice' stories from nurses and midwives who had previously left the NHS.  
"I left nursing over 20 years ago, but I always knew I would come back. Nursing is what I do, it's what I am"
Sharon Swords, Return to practice Nurse 
Tailored advice on returning to work and courtesy calls from HEE will be offered to all nurses and midwives who are considering returning to practice.  
Data published by NHS Digital revealed that there are 93,806 full-time equivalent vacancies across the NHS in England, a figure that has risen due to the pandemic.  
There are three main routes nurses and midwives can take back into their profession including a return to practice (RTP) course either through university or directly through an NHS employer.  
Nurses and Midwives can also return to practice through the NMC Test of Competence or a readmission for those who meet the NMC requirements.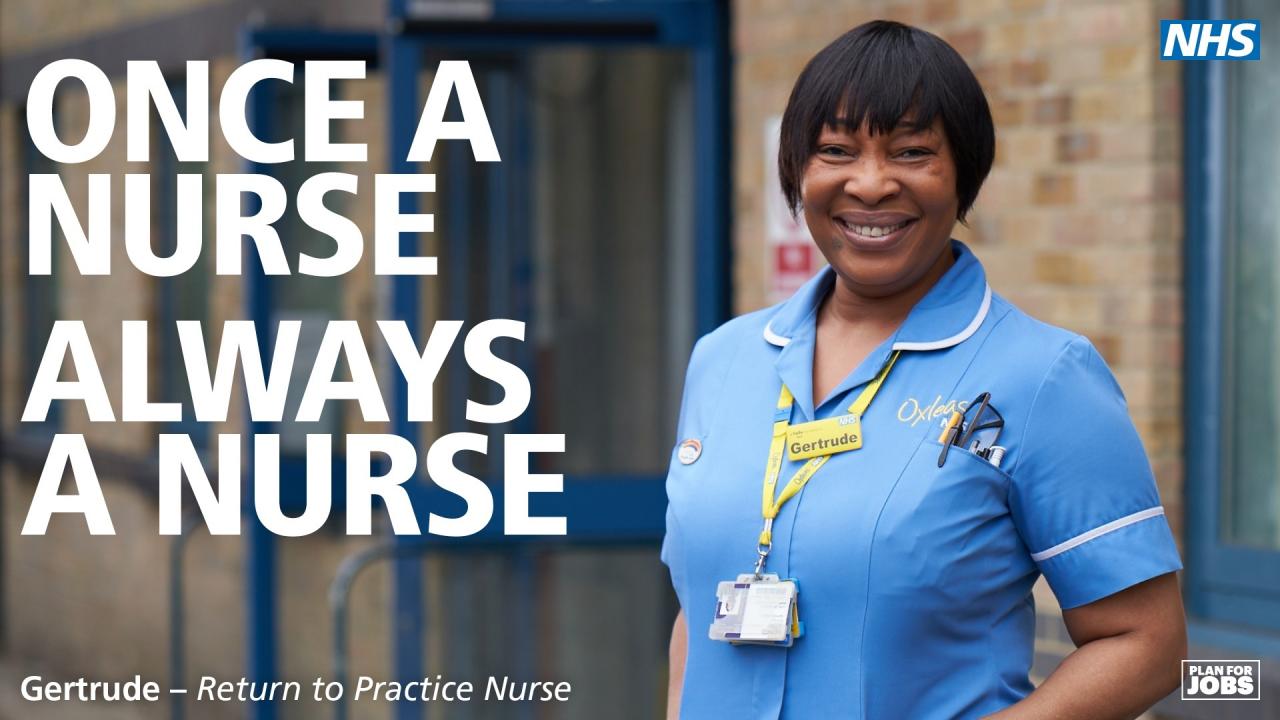 Mark Radford, Chief Nurse at Health Education England, said: "Returners bring back valuable expertise to the professions, and we want to enable them to complete the NMC requirements, return to the register and into roles within our clinical services. 
"Some of the processes may have changed and there might be some new technology, but the fundamental qualities of a nurse and midwife remain the same and are just as valuable as ever. These qualities never leave a nurse or midwife, and they are always needed in the NHS." 
In 2019 the government made a promise to recruit 50,000 new nurses into the NHS by March 2024. 
A progress report published earlier this month revealed that there are around 27,000 more nurses from when the manifesto was announced.  
Join us on the 7th April for our NHE365: Workforce event where we will be joined by expert panelists to discuss topics such as recruitment, workforce management, retention and the mental wellbeing of staff