A new research institute has opened in the North East of England in a move looking to improve the health and care offering for millions of people around the world.
The news comes from the University of Sunderland which, thanks to a £5m donation from successful pharmaceutical entrepreneur and alumni John Dawson, has launched The John Dawson Drug Discovery and Development Research Institute.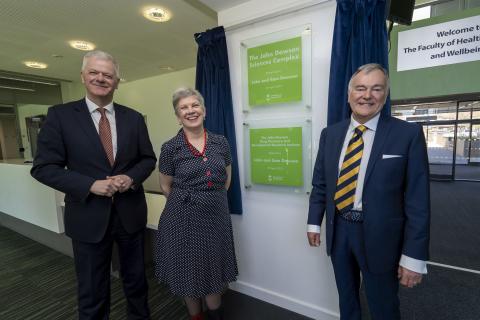 By also working in tandem with the NHS, the new facility will draw upon the clinical, research and data science expertise housed at the university to translate promising research into life-changing innovations and address issues of both local and global importance.
More defined focuses of the institute include:
Discovering new treatments for rare inherited metabolic diseases;

Creating better pharmaceutical manufacturing processes;

Using machine learning tools to detect diseases earlier.
The University of Sunderland's Vice-Chancellor and Chief Executive, Sir David Bell KCB DL, said: "I am enormously grateful to John and Sam Dawson for their immense generosity in supporting this new Research Institute in the crucially important fields of drug discovery and development.
"The fact that John is 'one of us' is an added bonus as his life and career demonstrate the good that our graduates do in so many different walks of life."
The new institute sits in the university's Sciences Complex which has also been renamed after John. Dawson himself graduated from the university in 1970 before eventually founding a successful pharmaceutical company just before the turn of the millennium.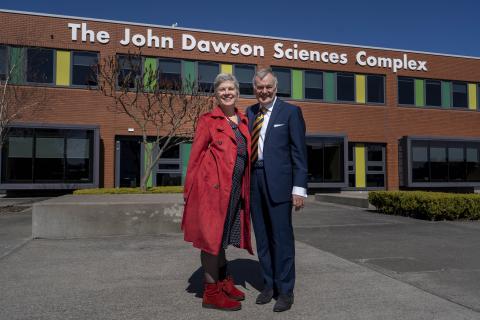 John said: "It's an absolute honour and privilege to be able to launch the new Drug Discovery and Development Research Institute at the University of Sunderland today. It's been wonderful to be back on the campus and see the incredible developments that have taken place since I studied pharmacy here more than 50 years ago.
"I was immediately impressed at what has been achieved in that intervening half-century and I've been delighted to assist the University continue its development, particularly in the health arena. I hope the launch of this institute will mark the next phase in the University's evolution and I'm very much looking forward to working with the team as they bring their projects to fruition."
The news follows the recent investment from UK Research and Innovation to propel the UK to a world-leading position in vaccine discovery with the Futures Vaccines Manufacturing Hub.