The public are being urged to take part in clinical research as part of a new campaign looking to help support the NHS improve health outcomes and save lives.
Launched by the National Institute for Health and Care Research (NIHR) to coincide with the celebrations marking the health service's 75th birthday, the Shape the Future campaign is aiming to drive sign-ups to the NIHR's Be Part Of Research service with the ultimate goal of streamlining future innovations and potentially life-saving discoveries.
The NIHR invested more than £1.3bn in health and social care-related research during 2021/22 and helped almost 1,290,000 people take part in over 4,600 studies across England in the same year.
Some of the ground-breaking research the NIHR has funded includes:
The discovery that dexamethasone significantly reduces the risk of dying from COVID-19 in patients needing respiratory support, which helped NHS staff save around 22,000 lives within a year;

The findings that indicated a high-sensitivity troponin test can identify or rule out heart attacks effectively and efficiently, which helps the NHS save more than £100m per annum;

The roll out of mindfulness-based cognitive therapy to over 3,000 NHS patients every year.
The NIHR's chief executive, Professor Lucy Chappell, hailed the partnership between the health service and her organisation and highlighted the crucial role members of the public play in clinical research.
"At the NIHR we're proud to be part of the remarkable 75-year history of our NHS. We want to help the service as it moves forward and tackles the health challenges of tomorrow. To do this, we need as many people as possible to shape the future. You can take part in this – sign up today to Be Part of Research and to make a difference," Professor Chappell said.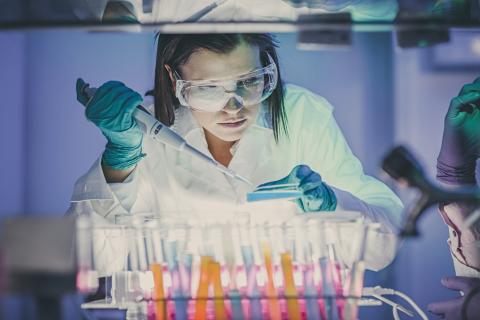 Health minister, Will Quince, added: "NIHR is leading the way in cutting-edge research, ensuring a better quality of life for patients both now and in the future. From cancer to obesity, these research studies can lead to billions of pounds in savings for the NHS and reduced waiting lists through faster diagnosis and enhanced treatment.
"This research can't take place without volunteers so I encourage anyone eligible to sign up to the registry to play their part, as these are the people who help researchers find medical breakthroughs through analysing their background which will help us and our loved ones live longer and healthier lives."