Ahead of the busy winter months for the healthcare system the NHS have launched the 'Help us, Help you' campaign which will promote online services for people to get advice and support from with urgent but not life-threatening concerns.
NHS 111 online will direct patients to their nearest urgent care centres, walk in clinics, GP surgeries, pharmacies and emergency dental services without the need to call one of the already busy phonelines.
With a busy winter season ahead predicted with flu and rising COVID cases, the online NHS 111 platform will offer those who have concerns regarding their health to access the correct form of care, advised by the website.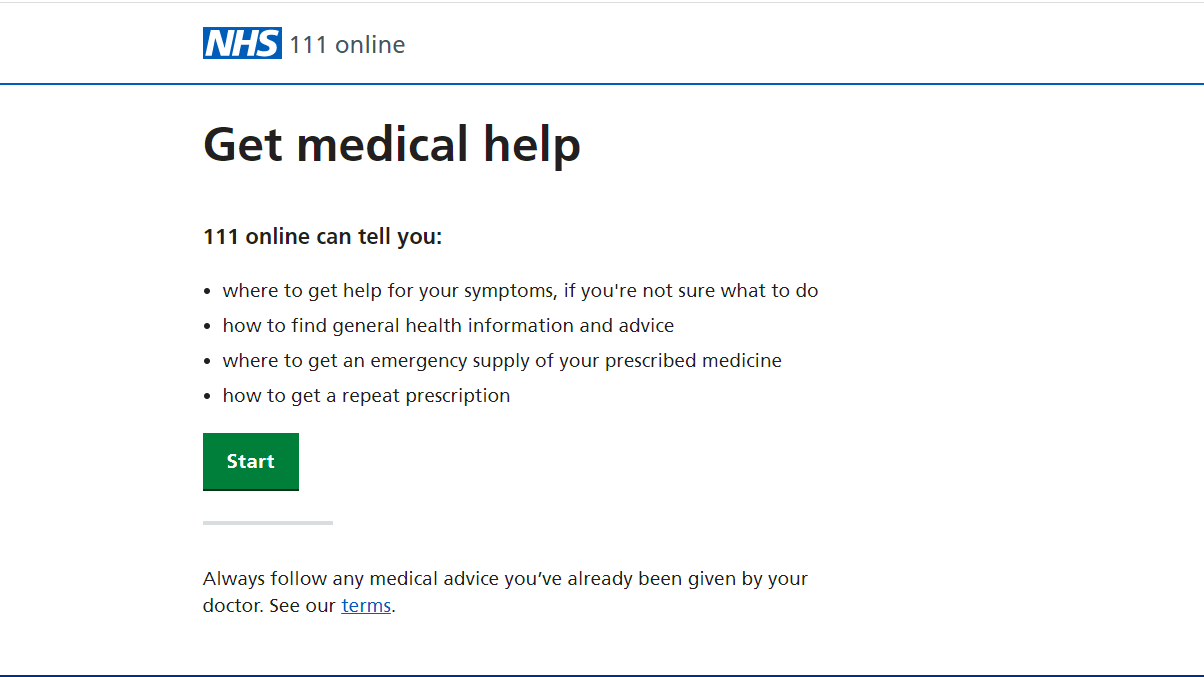 Professor Stephen Powis, NHS national medical director, said: "As we approach an extremely tough winter, using NHS 111 online first will ensure everyone who needs medical advice can access it quickly and conveniently, alongside other services, while allowing us to care for the most seriously ill and injured patients in our A&Es.
"So if you need urgent care but it's not life-threatening, visit 111 online first – we'll put you in touch with a healthcare professional if needed and help you get the treatment you need – and please continue to come forward for care, including through 111, your pharmacist or GP if you prefer.
"And it remains as important as ever to get your life-saving COVID jab, and with winter approaching, it is important to get your flu jab too if you are eligible".
The online service can be used for a range of reasons such as symptom checking, where to get emergency supply of a prescription and how to get a repeat prescription.
Whilst taking the strain off in person and phone services NHS 111 online can advise people if needed to call 999 or to contact their GP and can also arrange a phone call from a healthcare professional.
The campaign will soon be advertised on television, social media and in healthcare centres.